Photos by Nazik Armenakyan, Nelli Shishmanyan, Piruza Khalapyan, Vaghinak Ghazaryan
On Tuesday, October 2, at 19:30 the National Assembly of Armenia held an extra session to discuss the new project about making amendments in the law of the "Regulations of the National Assembly" brought to the Assembly by the Republican Party of Armenia (RPA). After the discussion lasting for ten minutes the project was voted for by 67 deputies. The project of the regulation was voted for by the parties RPA, "Tsarukyan" and "Armenian Revolutionary Federation". It was voted against only by the party "Yelq".  
The accepted law still needs to be signed by the RA president Armen Sargsyan, who has 21 days for doing so by the Constitution.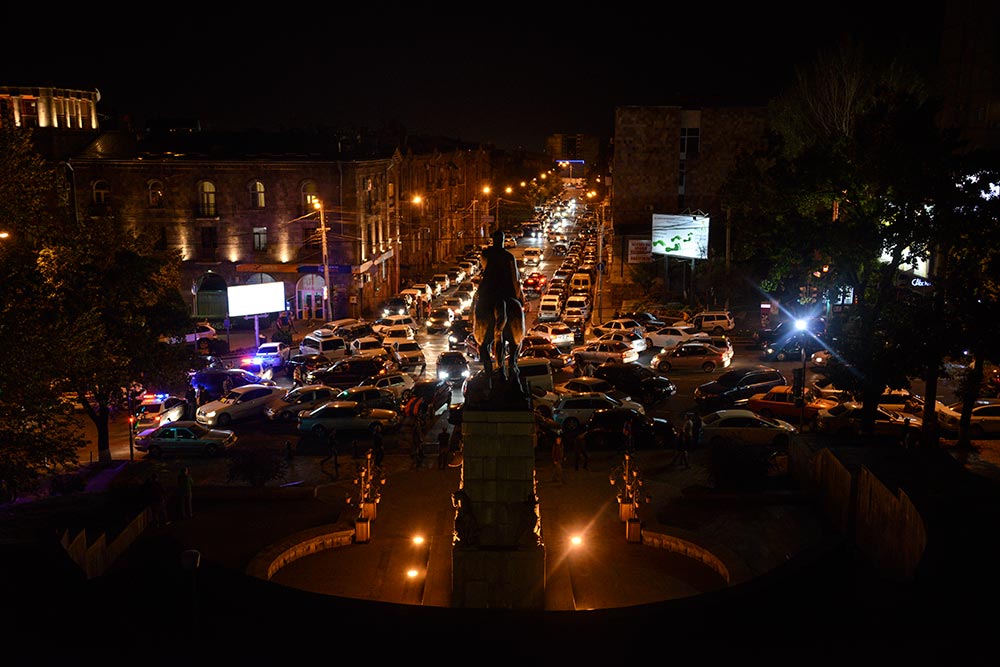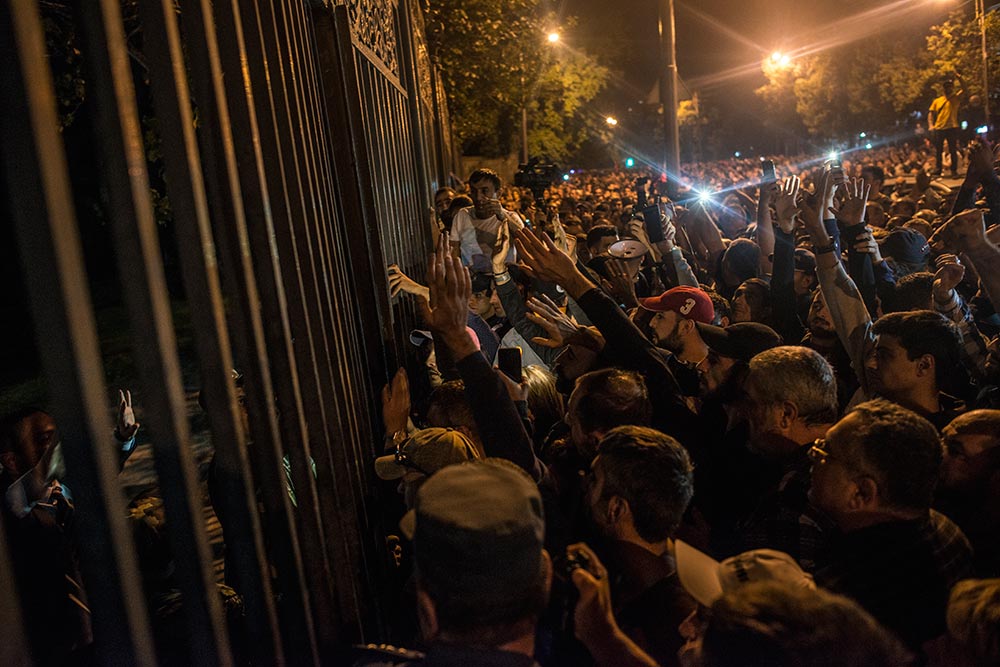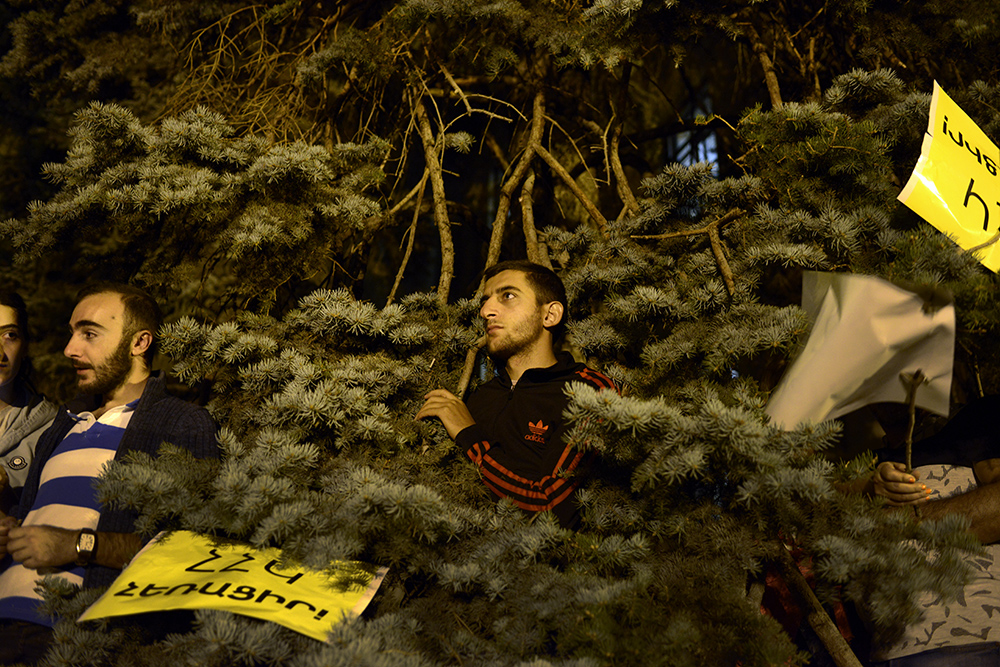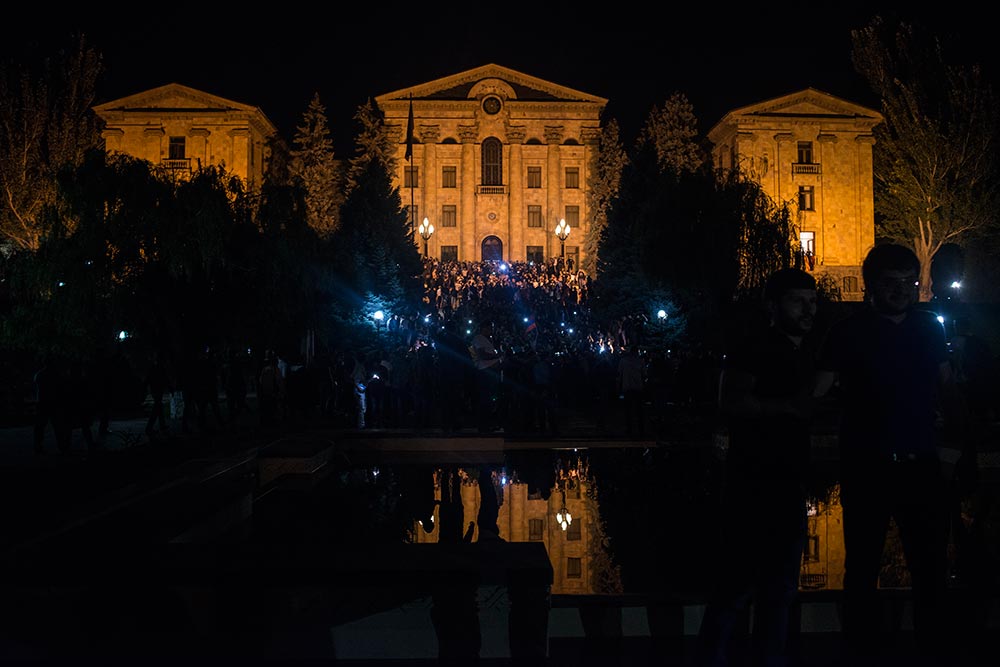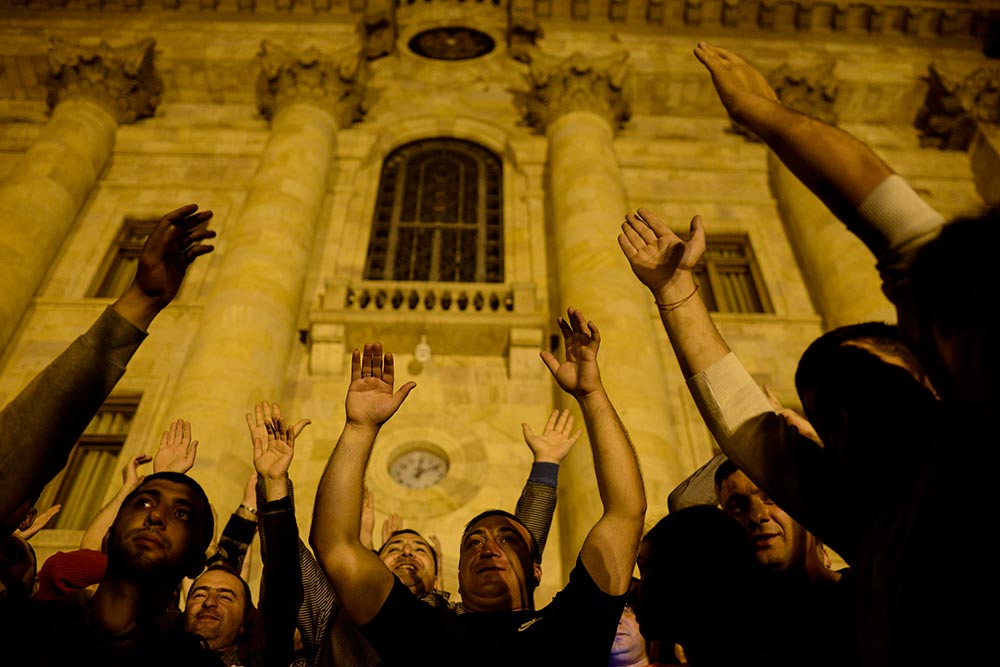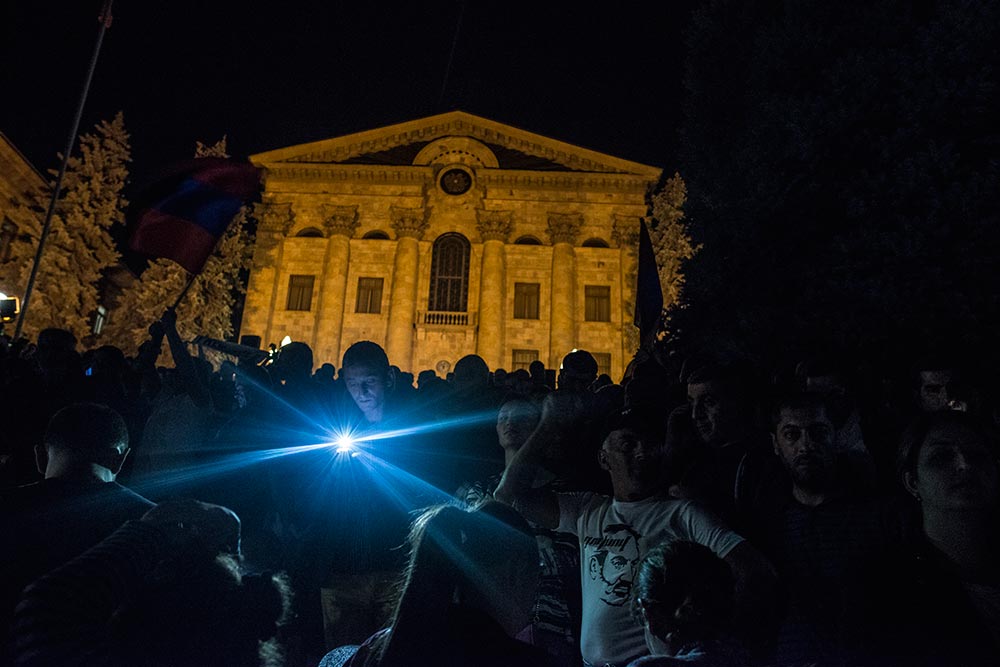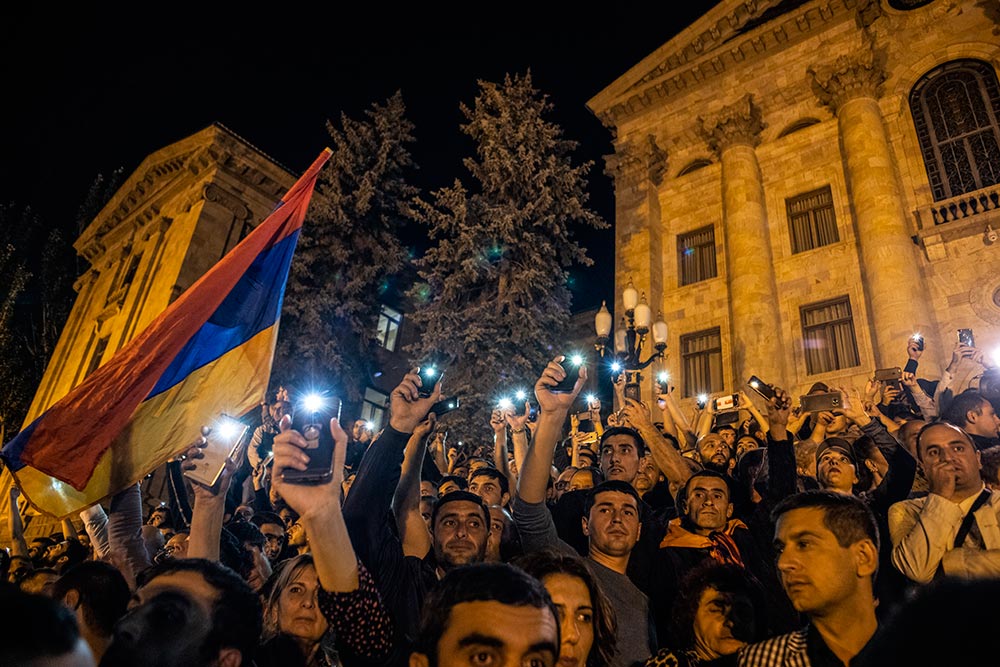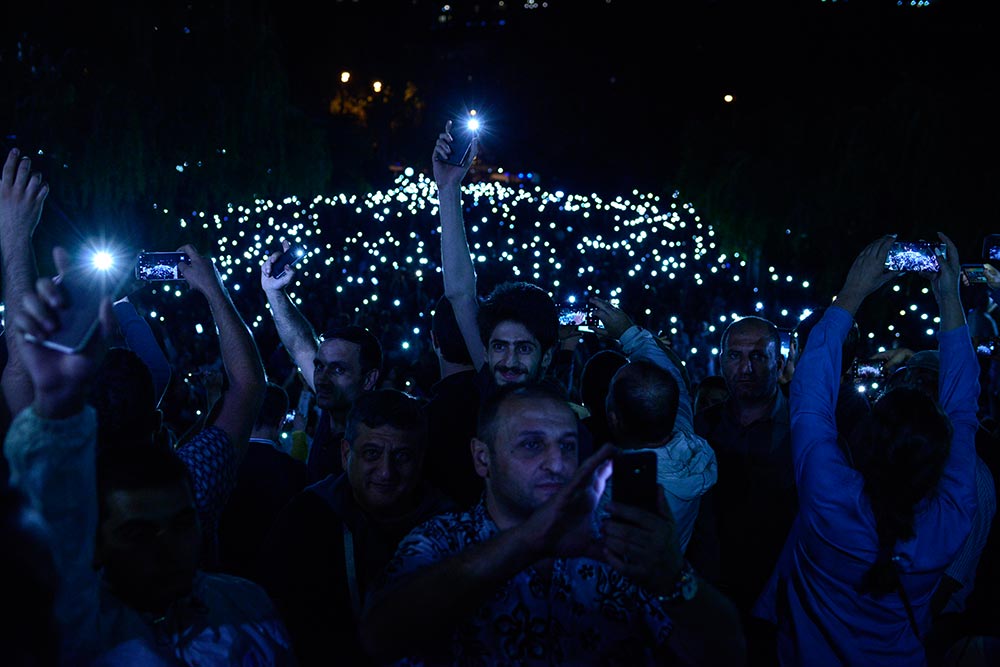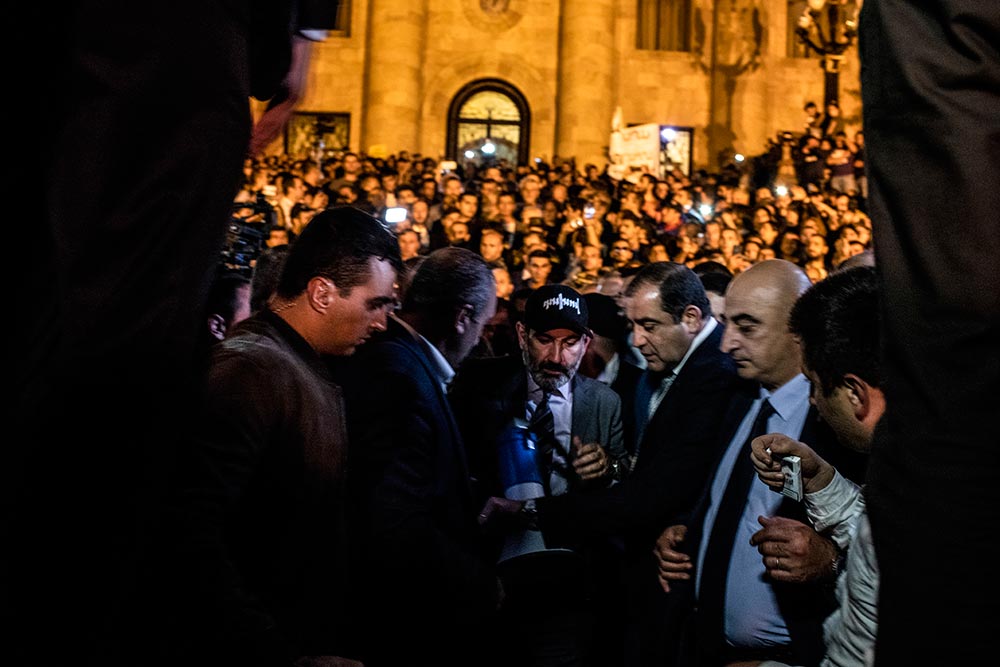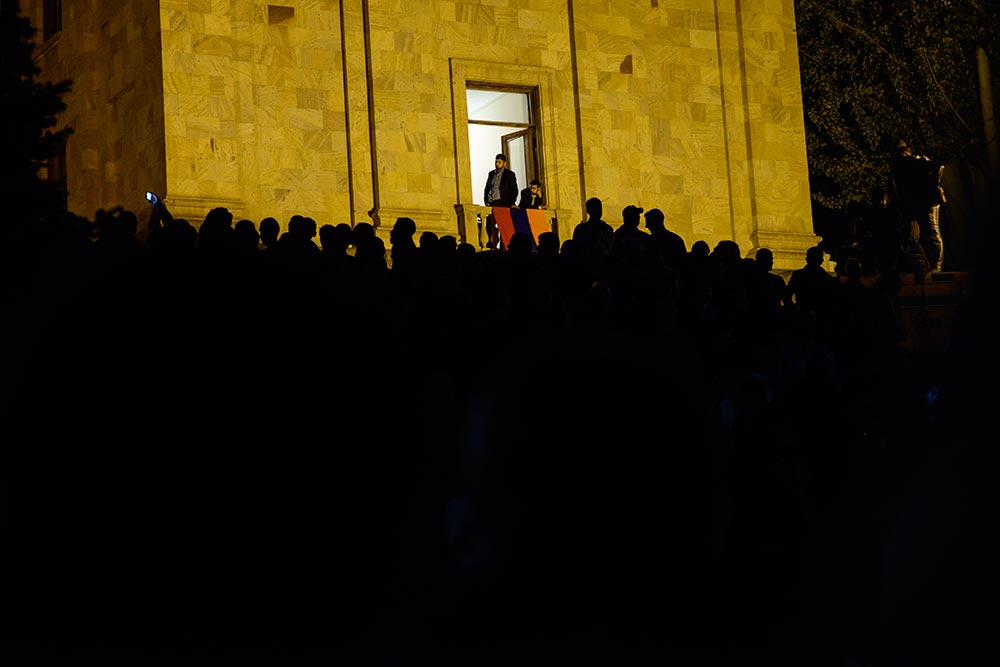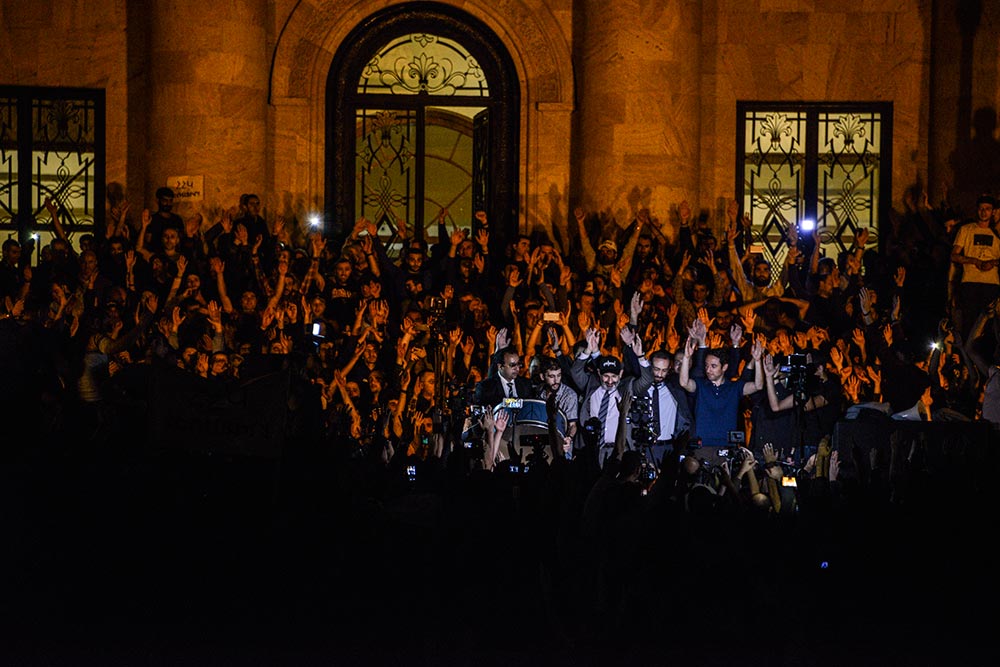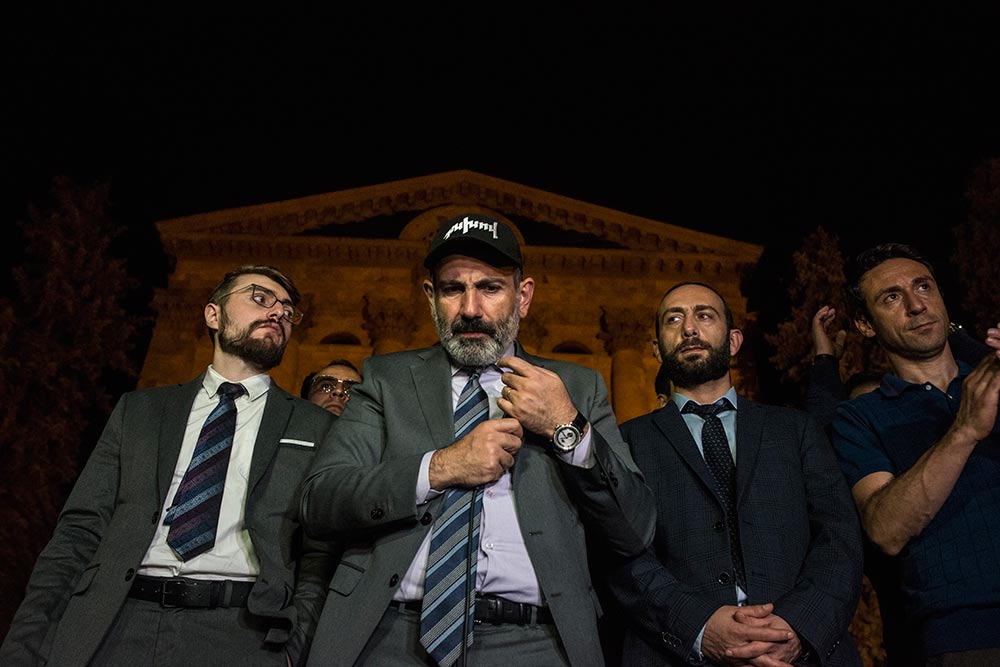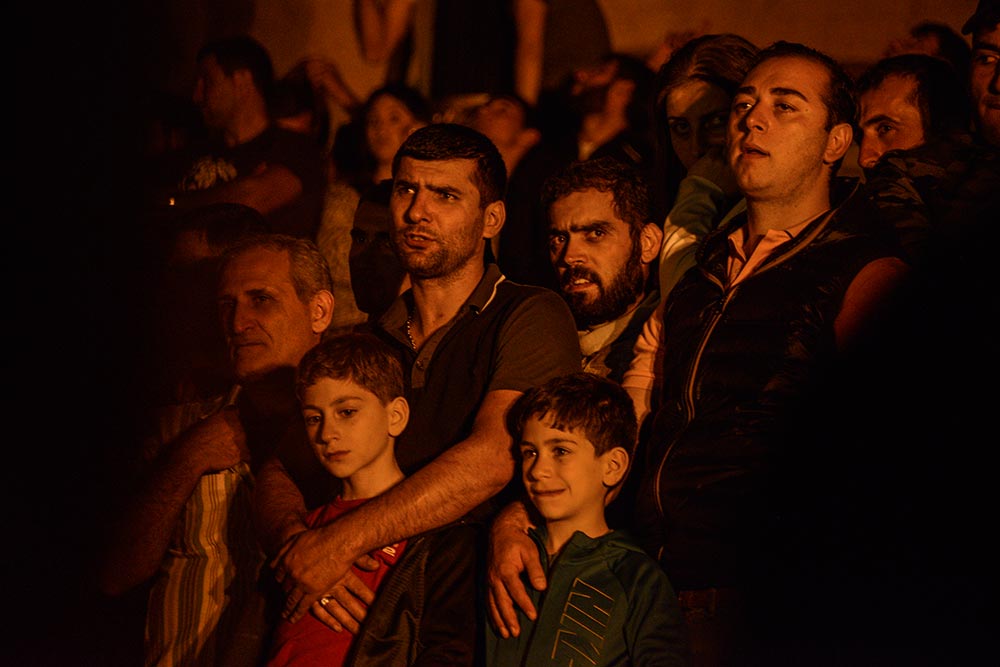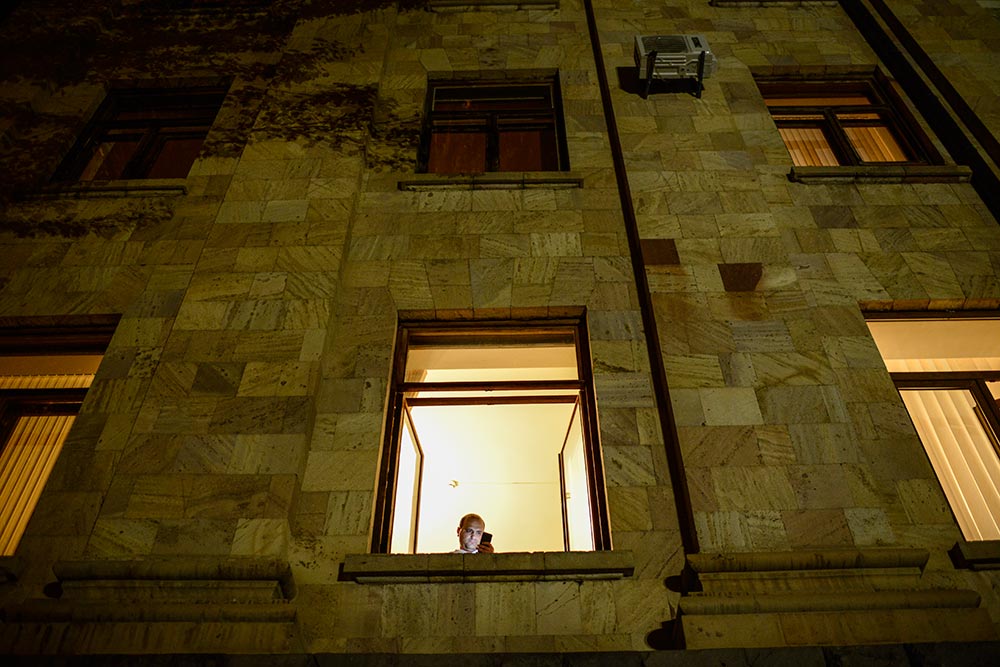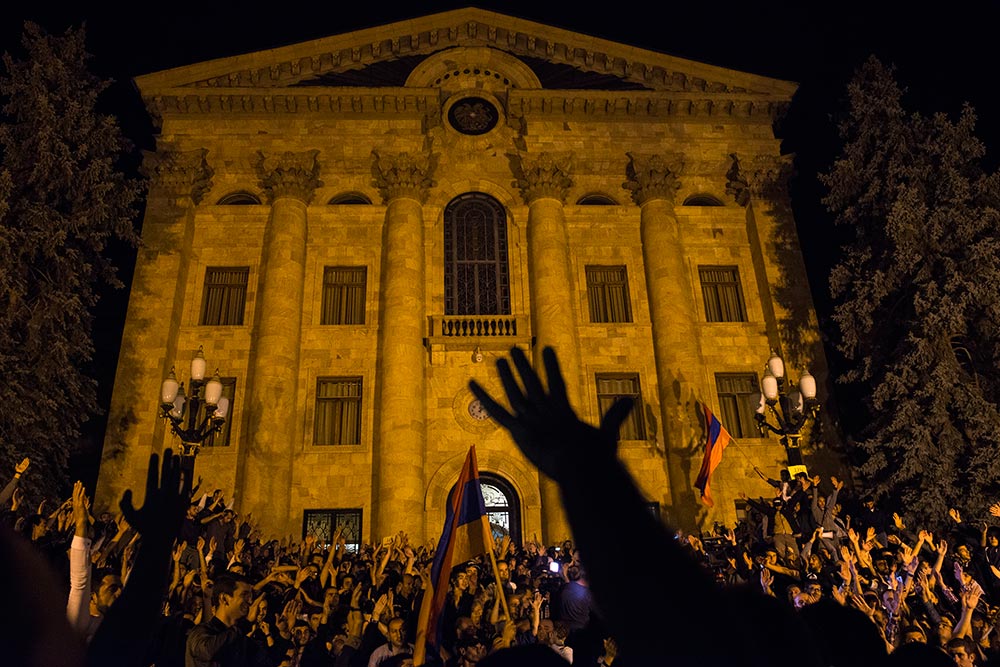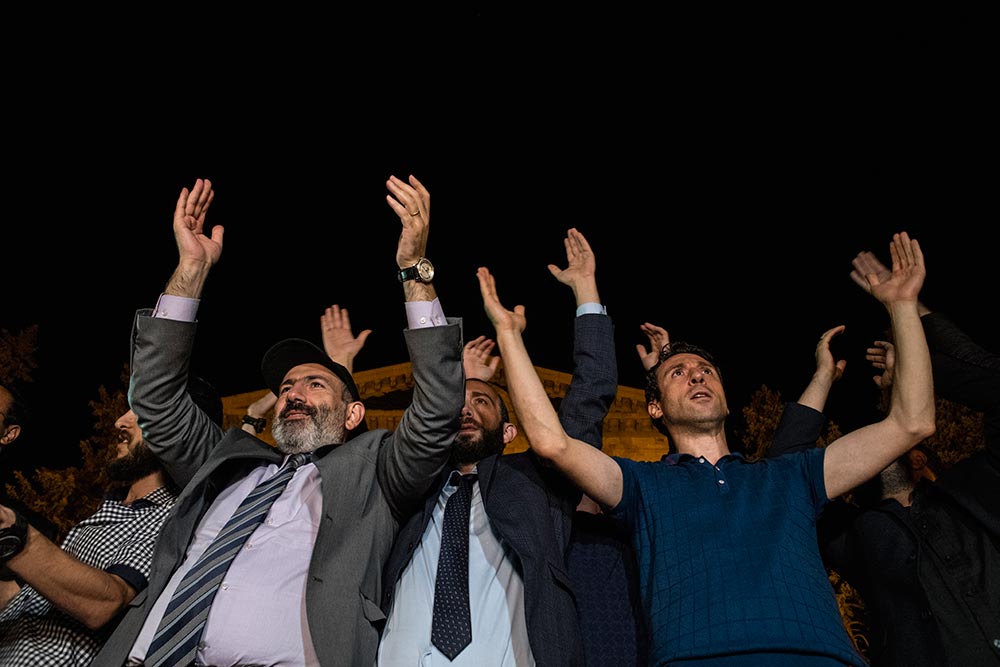 Before the session the Prime-Minister Nikol Pashinyan called to people to gather in front of the gates of the National Assembly. "Everyone to the National Assembly! RPA is holding an extra session" he wrote.
The streets of Yerevan began to remind the events of the Velvet revolution going on in May-April in a brief section of time. Though it was past midnight there were many thousands of people on Baghramyan Avenue. The citizens went inside the gates of the National Assembly.  
Pashinian gathered a demonstration and went inside the National Assembly to negotiate with different bodies of the Assembly. When he came back he stated that the three parties respect the message of the nation and they are not going to propose their own candidate either for the first, or for the second time.
The demonstration ended with a march.