The strong rain which started in the morning of April 21, looked like wiped off the traces of the powerful marches and civil disobedience actions of previous days in the capital and near areas, however, since noon, the disobedience actions continued with a greater power.
Disobedience was followed by closing interstate roads and by civilian marches in Yerevan, Gyumri, Vanadzor, Armavir, Echmiadzin, Ashtarak, Abovyan, Ijevan, Noyemberyan, Ayrum, Berd and different villages. Border checkpoint of Bagratashen, interstate road of Meghri and the road to Zvartnots airport were closed for a while.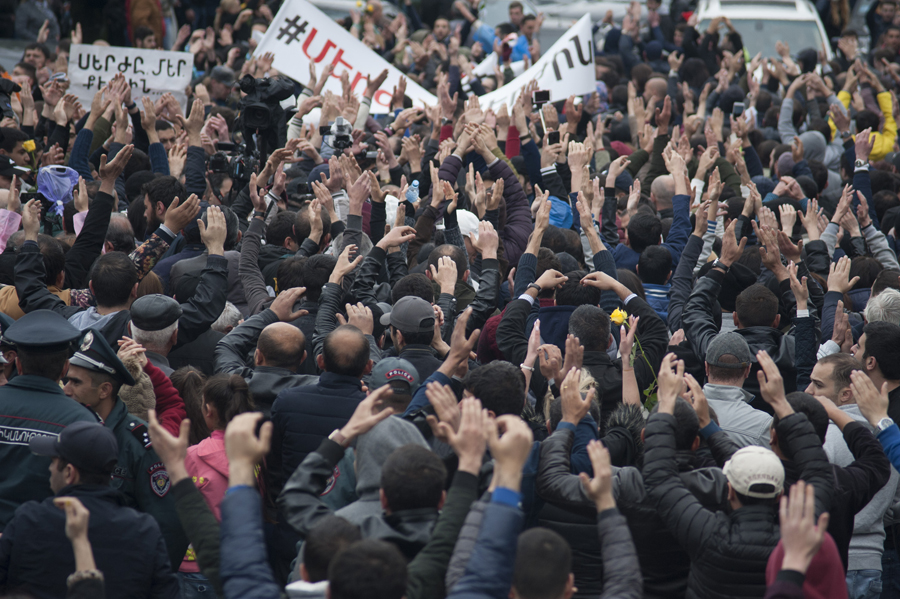 Today, like the latest days, Nikol Pashinyan marched kilometers through the districts of Yerevan followed by thousands of citizens. Dozens of self-organized people closed the roads of Yerevan . The police tried to open the closed roads, during which the demonstrators were supported by the drivers. The drivers were stopping their cars on the roads or beeping together without a rest.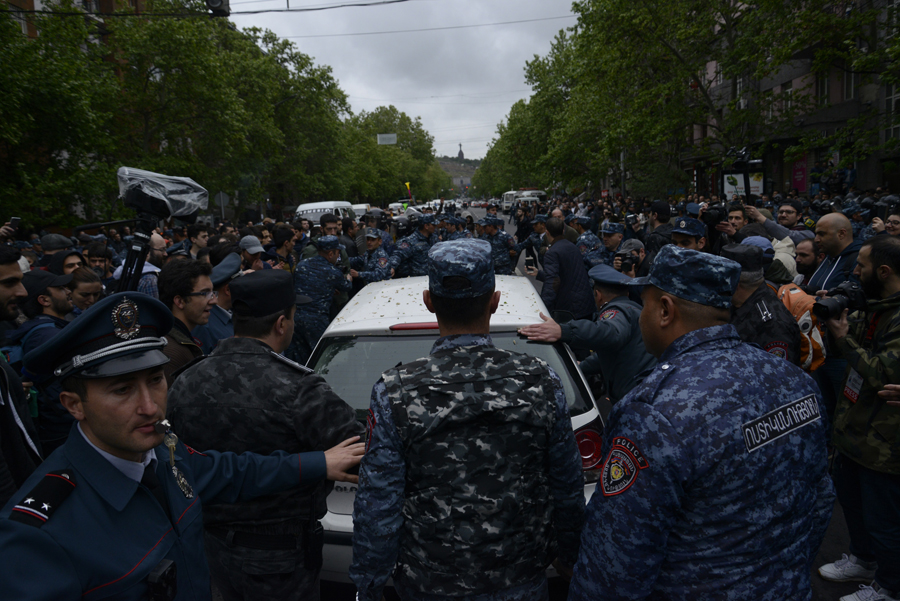 The rally with tens of thousands of demonstrators beginned in the Republic Square, during which the motor rallies with flags were continued in the streets of the capital. As an intermediary, the president of the country Armen Sargsyan  arrived at the Republic Square and had a brief conversation with Nikol Pashinyan. The latter mentioned, that the possible negotiations can be carried out only in a neutral place, for example Marriott Hotel, and the only theme of the negotiation will be Serzh Sargsyan's withdrawal from the powers and the agenda of the transfer.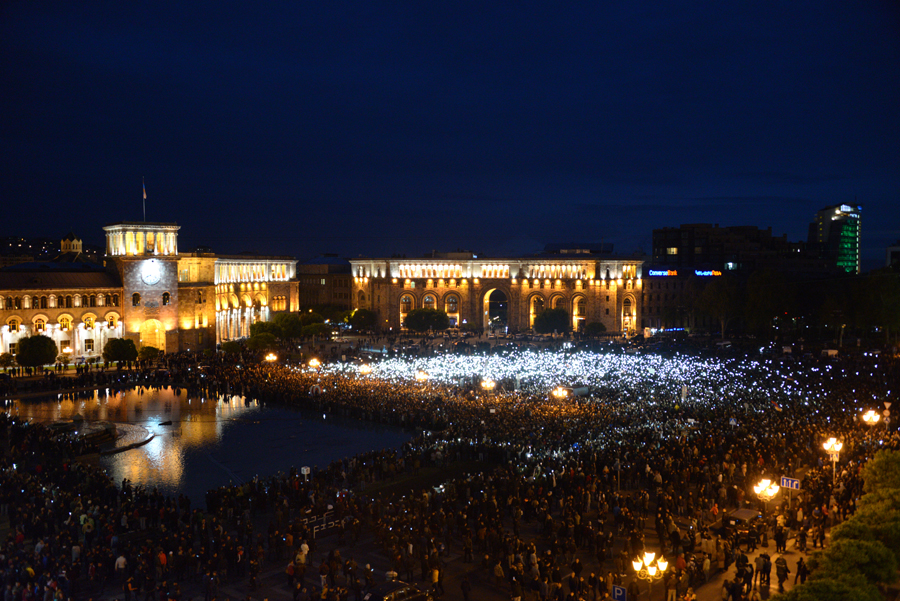 Later Pashinyan announced that the peaceful "Velvet Revolution" in Armenia is unstoppable and his victory is unavoidable. In the late evening, the streets of the capital were rumbled by the endless signal-greetings of the cars.
Text by K. Grigoryan