I first met Amalya in the spring of 2018 in Vanadzor. The occasion for our meeting was the search for a protagonist for my photo story.
And I find myself at Shinararneri 15, apt. 3. A one-room cold rented apartment, where Amalya lives with her mother Alvard. Mrs. Alvard immediately treats me with coffee, our conversation goes on, I take photos, then some delicious potatoes, again coffee, again questions and answers, the clatter of my camera, some guests appear – Amalya's sister Lusine with her two small children. During these warm hours I automatically capture Amalya's trembling hands, and I understand, that she is emotional.
Her story is like a day lasting endlessly, her memories bring a smile to her face, but she doesn't like to answer the questions "why, how it happened?".
In 1988 Amalya's mother fled to Armenia, to village Pambak, from Baku with her two daughters. Amalya was three years old then, her sister Lusine was one. After two months of living in Armenia they were no more able to contact their father. "I always think that the beginning of our problems was from then, when we lost our house, our family, and it continued like that, the seed was damaged, it could not grow any more. And if all of that didn't happen, if not the fleeing, if I stayed there, where I was born, I would not have this destiny."
In the village Pambak Amalya lived with her family in her grandmother's house. "This internet didn't exist, and it was such a happy, good, healthy childhood full of games.I was very restless, I had to climb trees, I had to go on the roofs of the houses, I would go down the stairs sliding, I liked to hang from horizontal bars, I had boyish naughtiness. I have no place on my body where I do not have scars, and each of them is some memory. My problems began from falling down, I think so, but I do not regret. I sometimes think maybe this is a prohibition from a bad thing."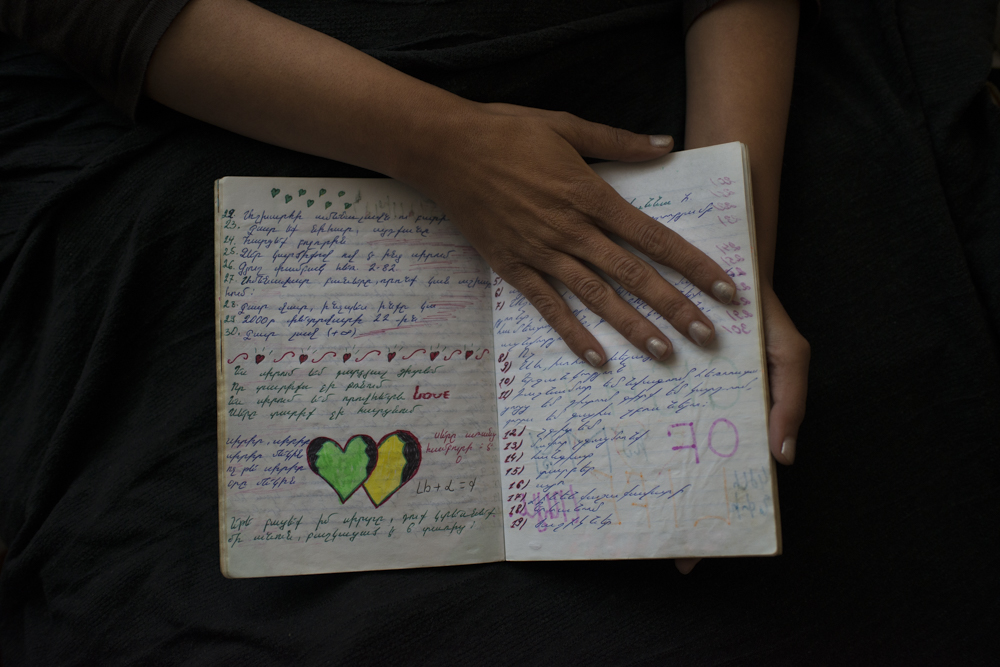 In school years Amalya's health problems begin to emerge. "In my eighth grade there came a photographer to our school, he made a row of the students and instructed to stand straightly to shoot, and at that moment I understood that something was wrong, I was not able to stand straight, I was 15 then."
"In the tenth grade I would be absent from the classes regularly. I didn't participate in the graduation event. The visits to different doctors began, from one examination to the other, hours on the roads, waiting in the corridors of the hospitals, I would get tired easily, I always needed to lean on something.
Amalya doesn't like to remember the years lived in the village, when she couldn't walk. "I wouldn't come out of the house, I was lying all the time. I would be very troubled if the neighbours said "this is your destiny, your share". There is a word giving hope, right? And there is a word breaking the hope…
I have lived for years isolated and disappointed from people, from the world, from everybody. My isolation was dragging me crazy already."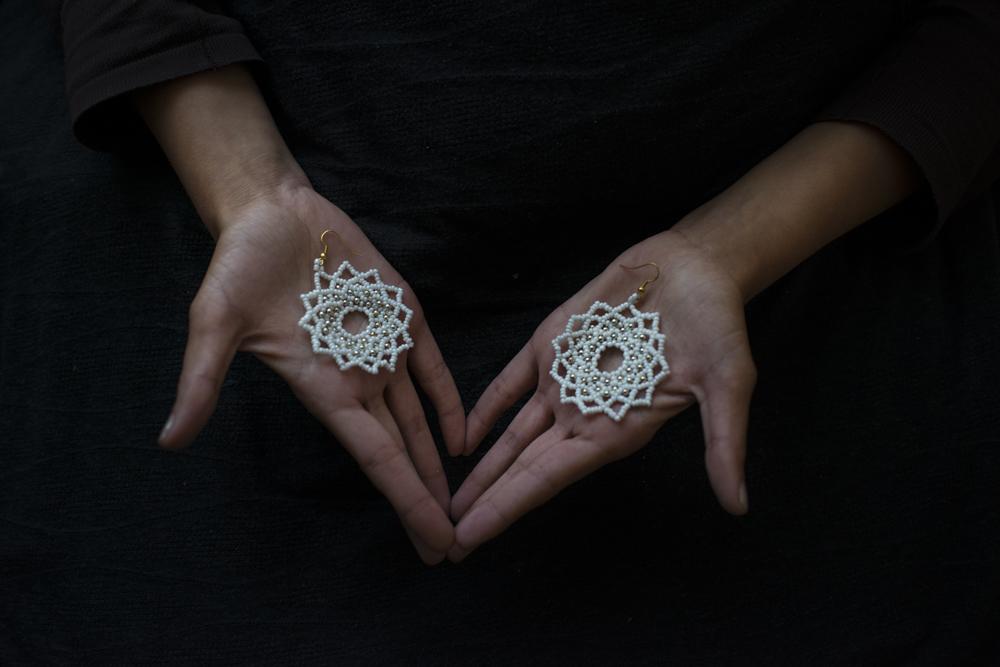 [Audio]Neither me, nor people like me wait for big things, but for a simple opportunity to be able to do something themselves, that would be something great for them. We are cut from the society, no matter how often they say "don't go far, get integrated, it doesn't matter who what problems has, become a full member of the society", but it is difficult, there is no opportunity for that. Just the simple coming out of the house is a problem, people haven't come out of their houses for years.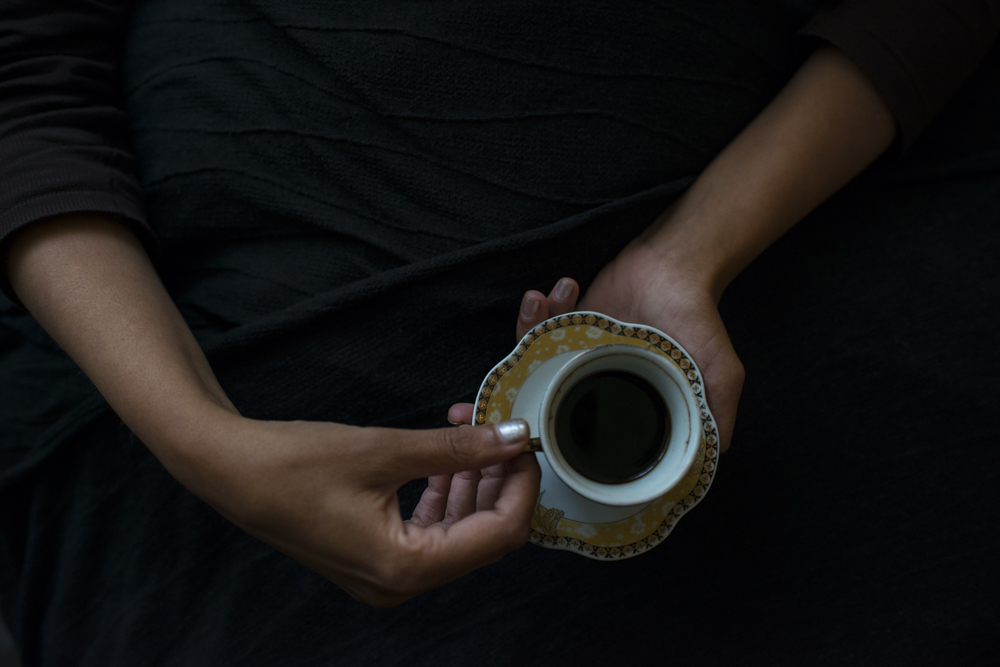 In 2016 Amalya moved to Vanadzor with her mother and sister after the death of her grandmother.
"During these two years, of course, not often, but I happened to come out of the house to communicate with people. I would think that I was the only one in the world then, that there were no others like me, and that had happened only to me, that it was only me who didn't walk. But when I came out, I saw, that there were people in worse conditions than me, and I even felt I had to thank for my better condition. Only one hope keeps me going now. No magic is possible after this, nothing will change, my health will remain the same. But I hope that there will be an opportunity, I will be able to do something myself, my days will not pass uselessly.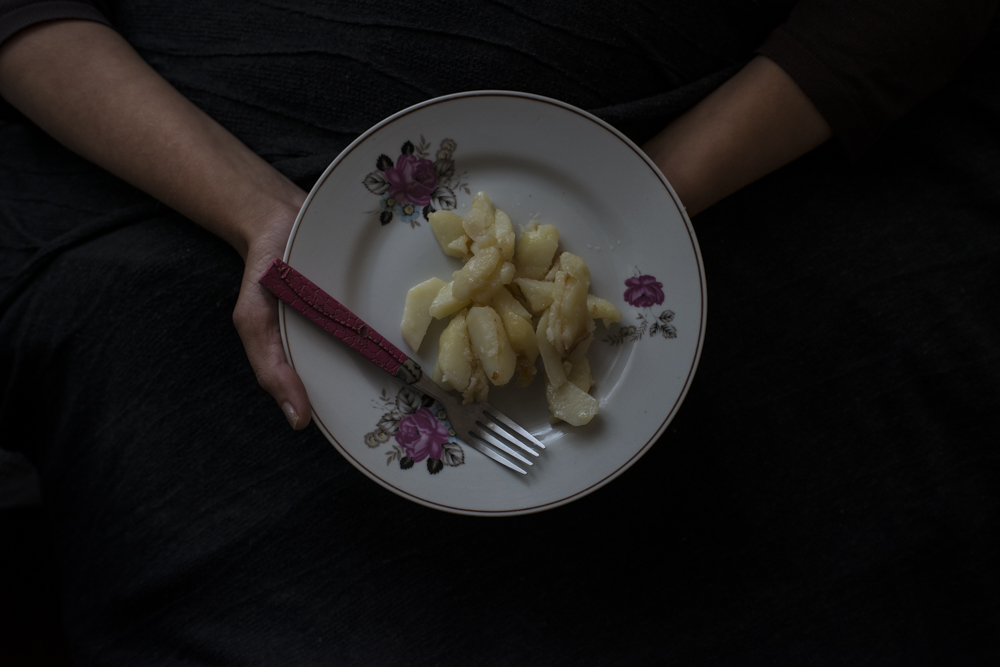 My mother is such a good and strong person that cares for me, I wouldn't be able to live without her, there is no one to rely on. She hadn't been able to work because of me for many years, she is all the time next to me, all the care is on her shoulders. I wouldn't be able to move even in the house without her."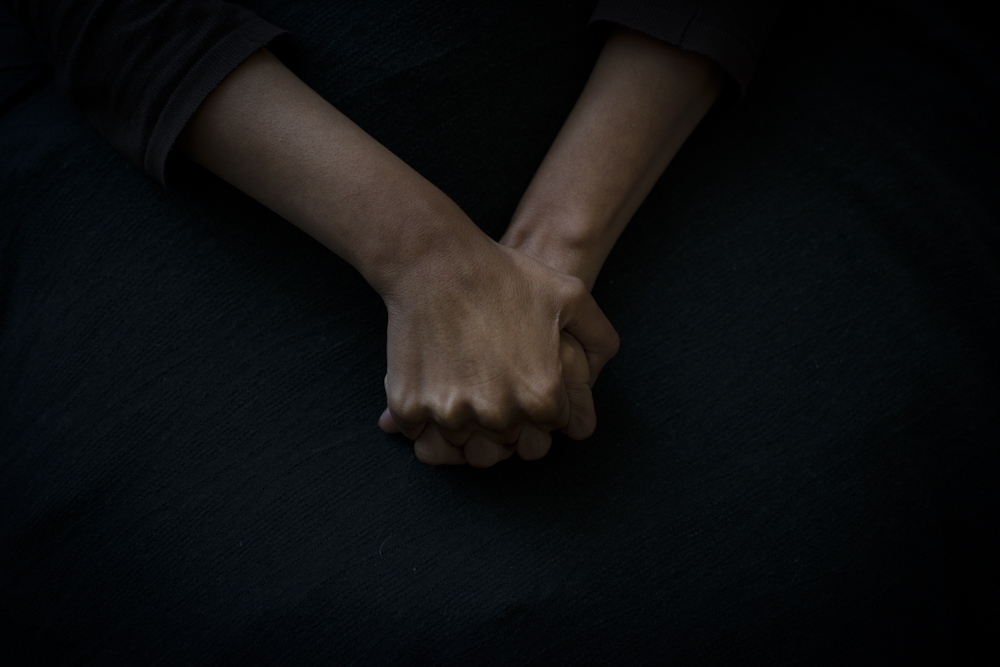 [Audio]I hope I will have an opportunity of a job, let it be in the house, that I wake up and feel, that the day is not meaningless, I can do something, I can help with something, I won't feel useless, that would be great. But at the moment, for instance, there is nothing to occupy myself with, there is nothing that drags me. There are days – much like each other – it seems to me, that they are days lived, but it is not like that. Everything is the same, everything repeats, I wish the sameness to change at least.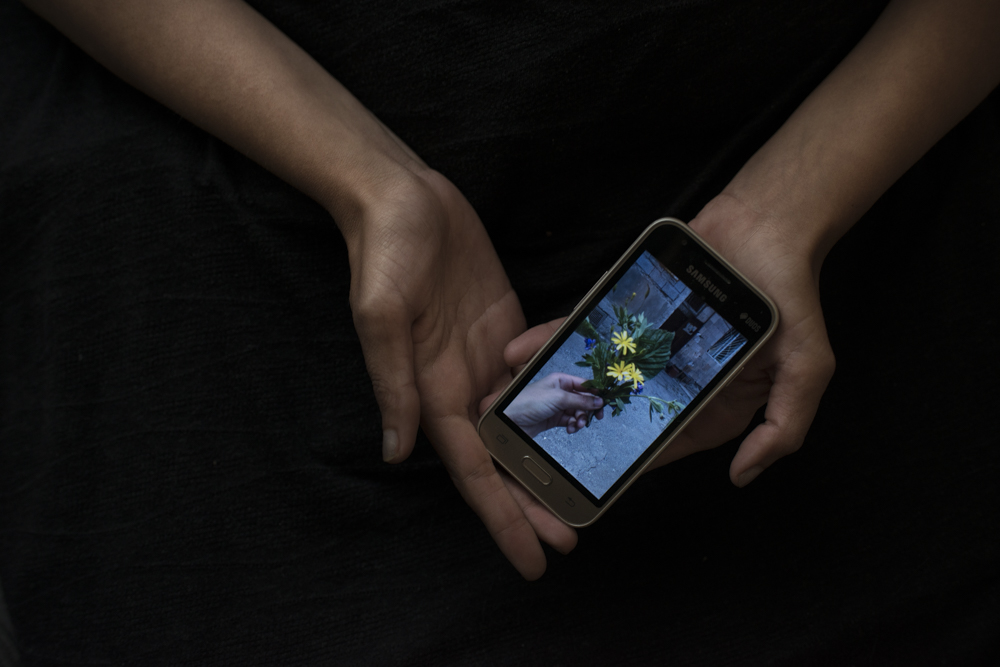 The unpublished material about Amalya was always in my mind. I met her for the second time in November 2018.
My camera had of course captured everything, the bad conditions of the house, the fact that the house is so small and uncomfortable, that Amalya can not go from one room to the other in her wheelchair, without even talking about going out of the house. She needs two people to go out of the house, to move in the house she needs one. Her dependence doesn't allow Mrs. Alvard to have a permanent job, and they live on Amalya's pension and subsidy, which make only 40000 amd for a month. Despite this uneasy reality of theirs, care is very important, big love is important, which, frankly speaking, made me very touched.
---
"This photo story was funded through a Department of State Public Affairs Section grant, and the opinions, findings and conclusions or recommendations expressed herein are those of the Author(s) and do not necessarily reflect those of the Department of State."