"Be careful!" "Don't take unfamiliar roads!" "Don't get captured!" "The village is just 500 meters away from the border. Are you going to stay overnight?"… "The border is peaceful now." "I am not blind to go and get lost." "You mean I shouldn't stay? People live there, don't they?"
Questions and answers arise in the small center of the city, meanwhile one does not have the slightest idea about the country's southern border…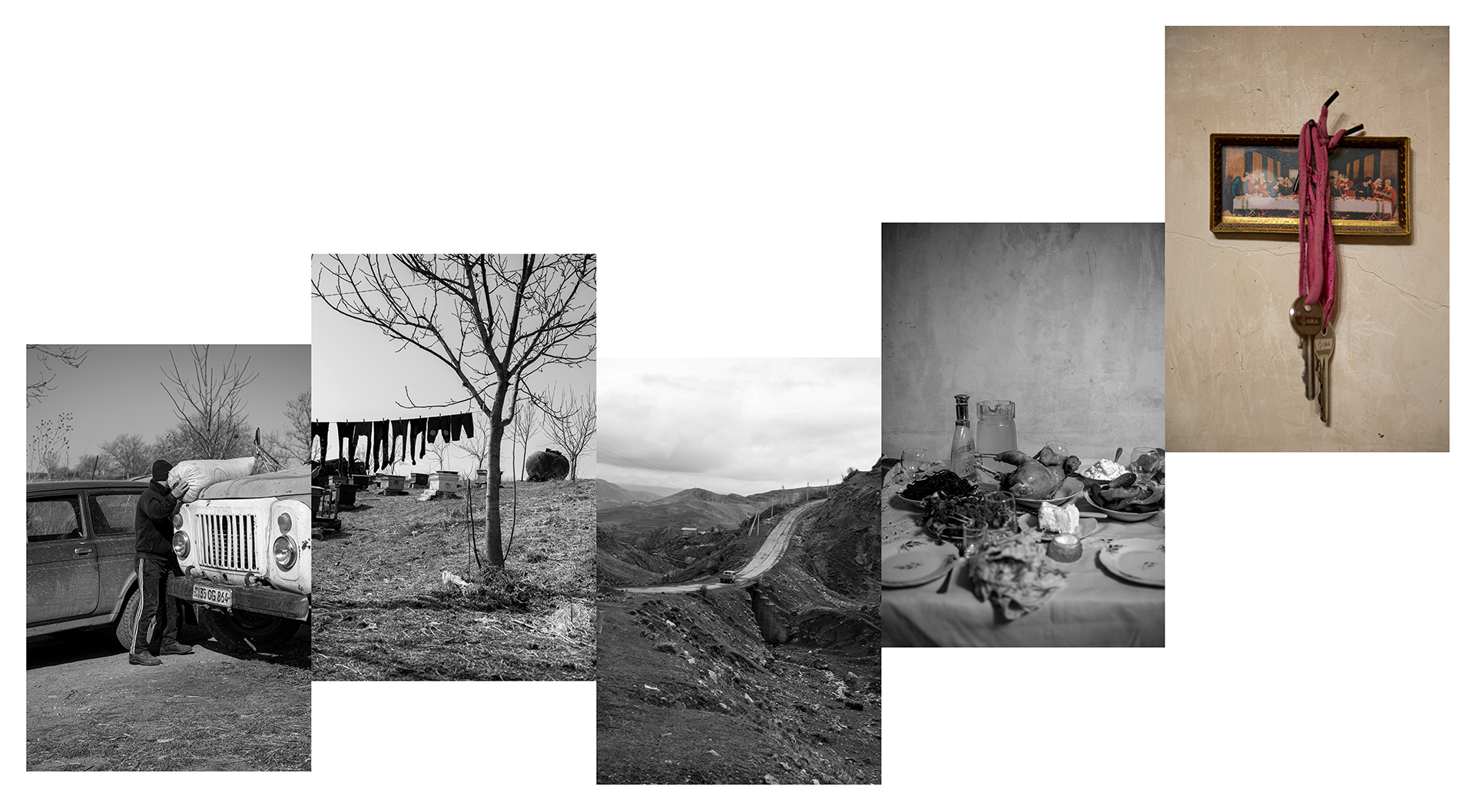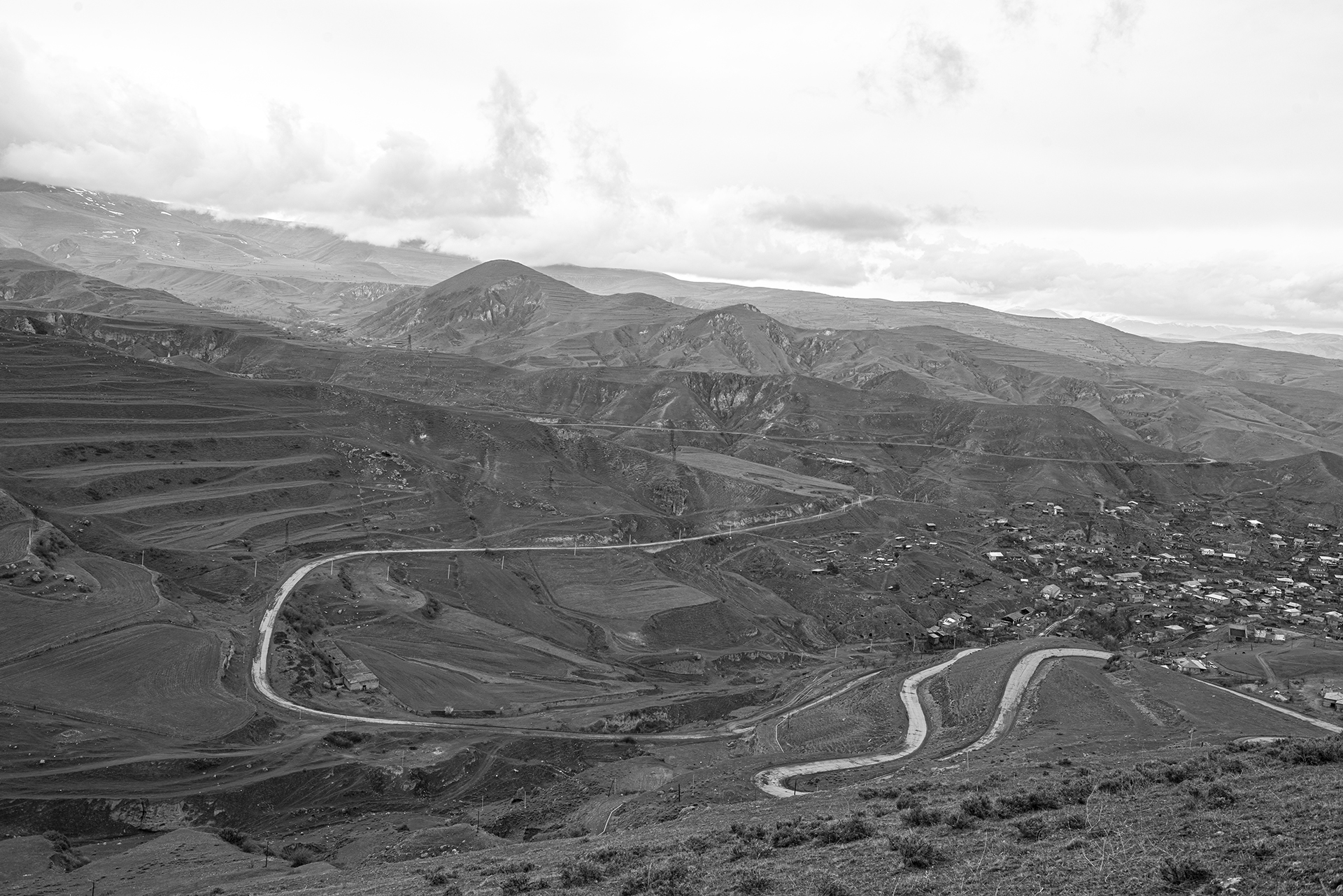 Nerkin Khndzoresk village. 2 July 2021. A room on the second floor of a house situated in just 17 steps from the neutral zone. Silence. The borderline is clear…
It starts from the window of this room that lets the blue light in all through the night, and the shadows of the trees play on the wall in the blue light.
It has been two years already this light is here – every night… It is the spotlight of the Azerbaijani side… Here, in this room on the borderline, a tilted painting is hanging on the wall. There is no border in it. It depicts an incredibly peaceful day, so very unnatural.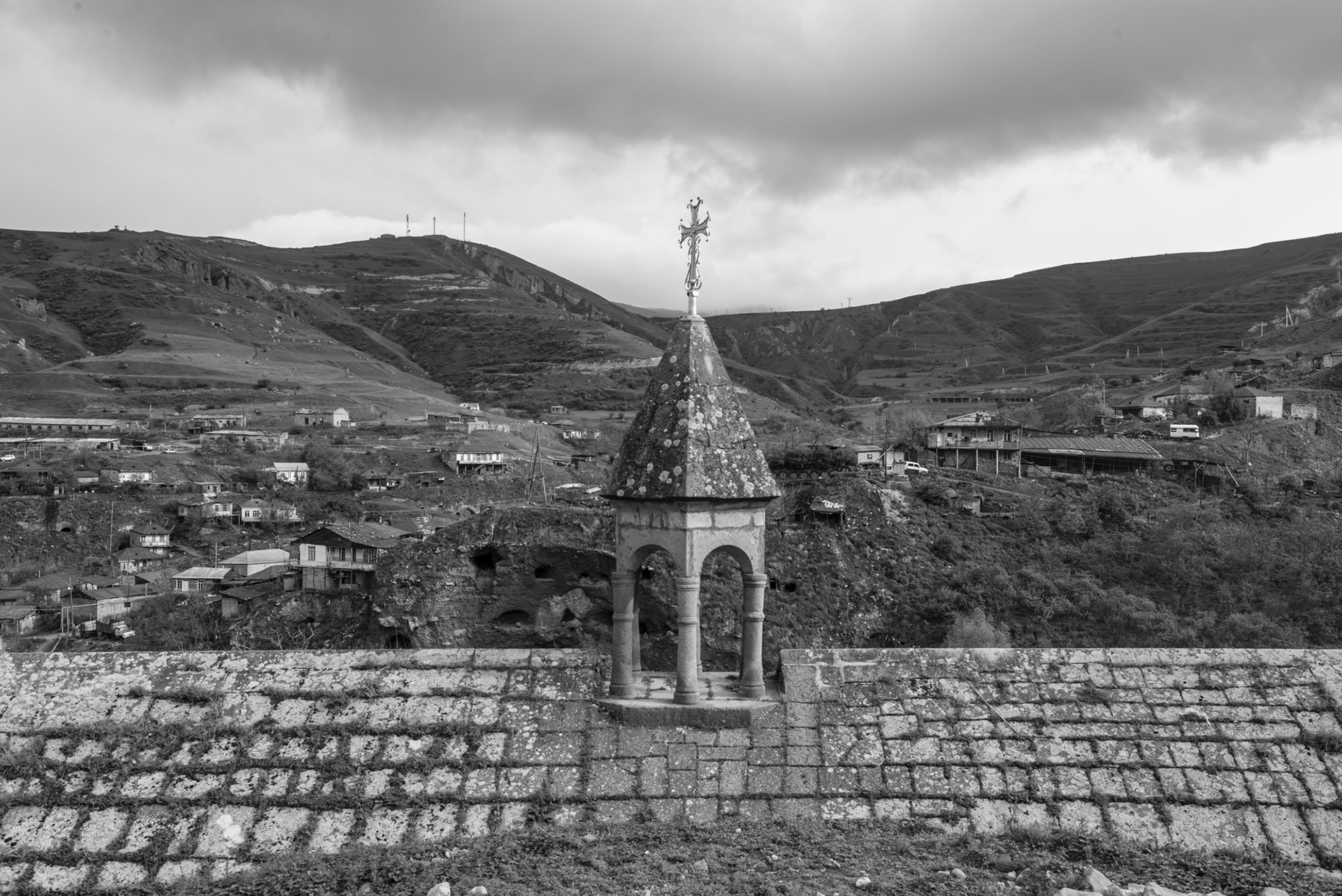 The border starts from the smell of freshly-baked bread, from the sound the blacksmith makes when he hits the anvil in the village of Tegh. It starts from a dove nesting box, handmade by the son who returned from war; it starts from places the kids of Khoznavar hide… They are playing peekaboo…
The border starts from a warm hug with granny Sveta of Khnatsakh village who I barely know but call her "granny" without bothering much…
The border starts from the wheat field of gold. The villagers – the entire village – will harvest the autumn crops in Nerkin Khndzoresk armed with shotguns. Standing in the middle of the field, Valya looks straight into my eyes and says, "The peasants squeeze bread from stone."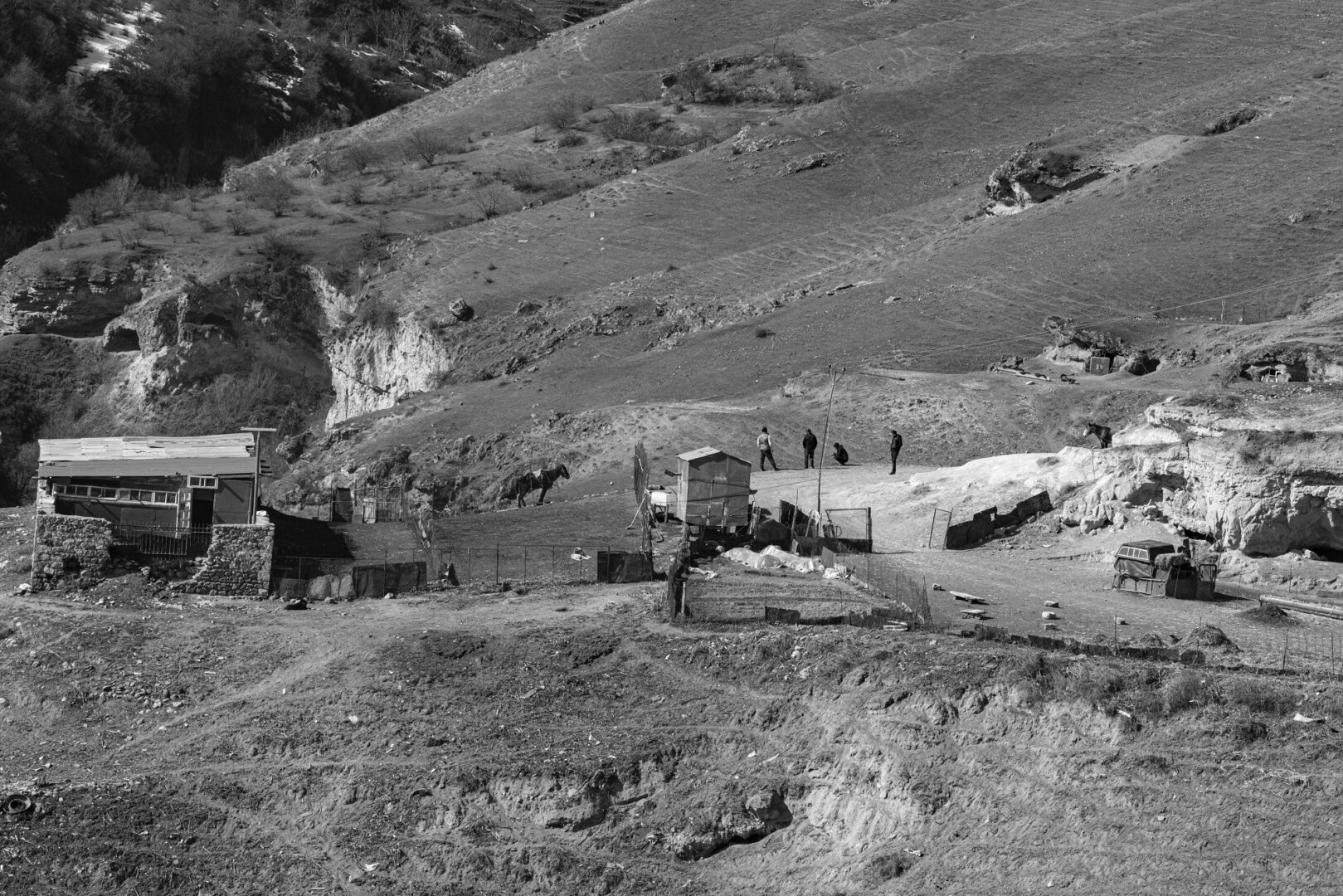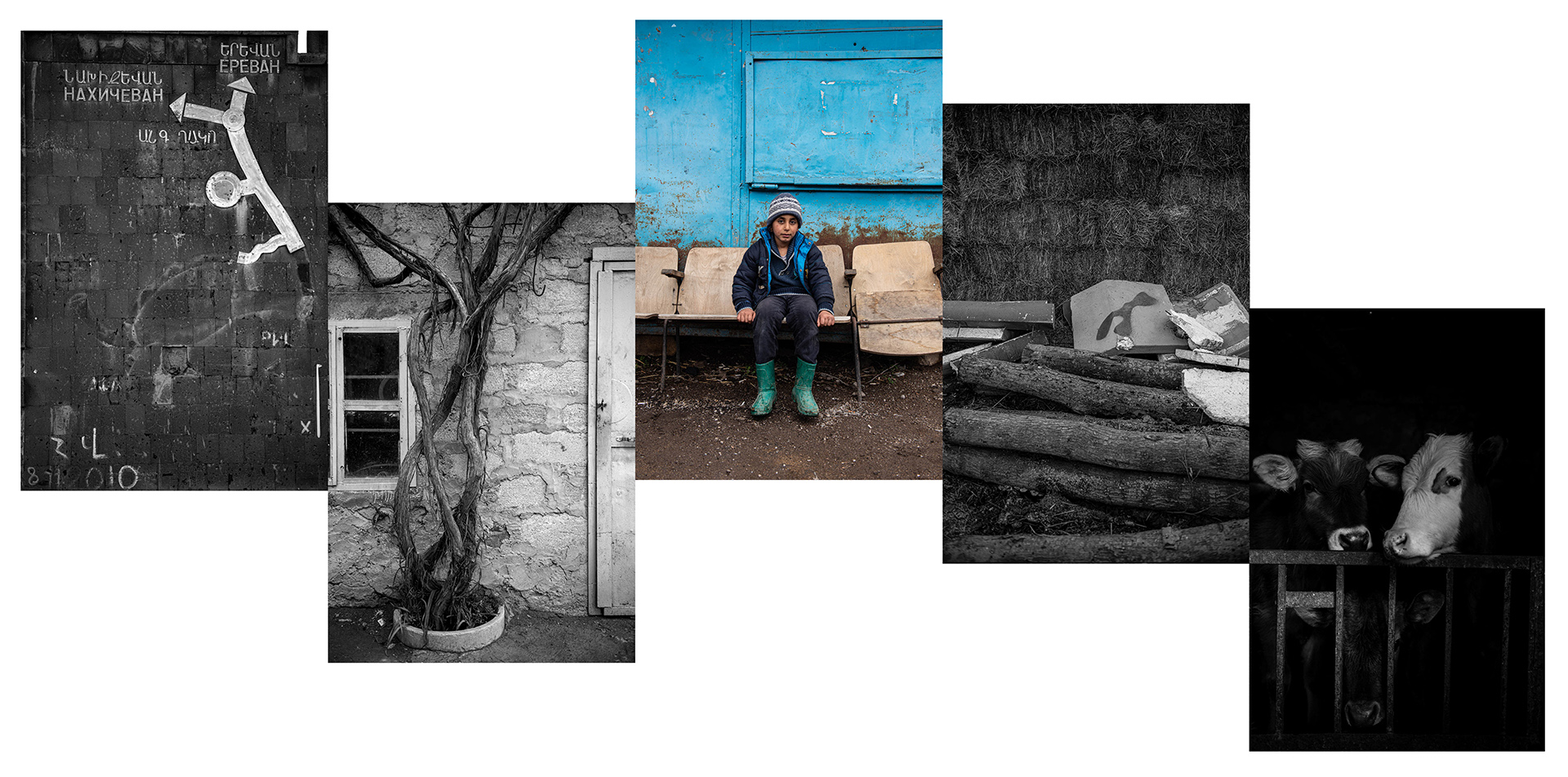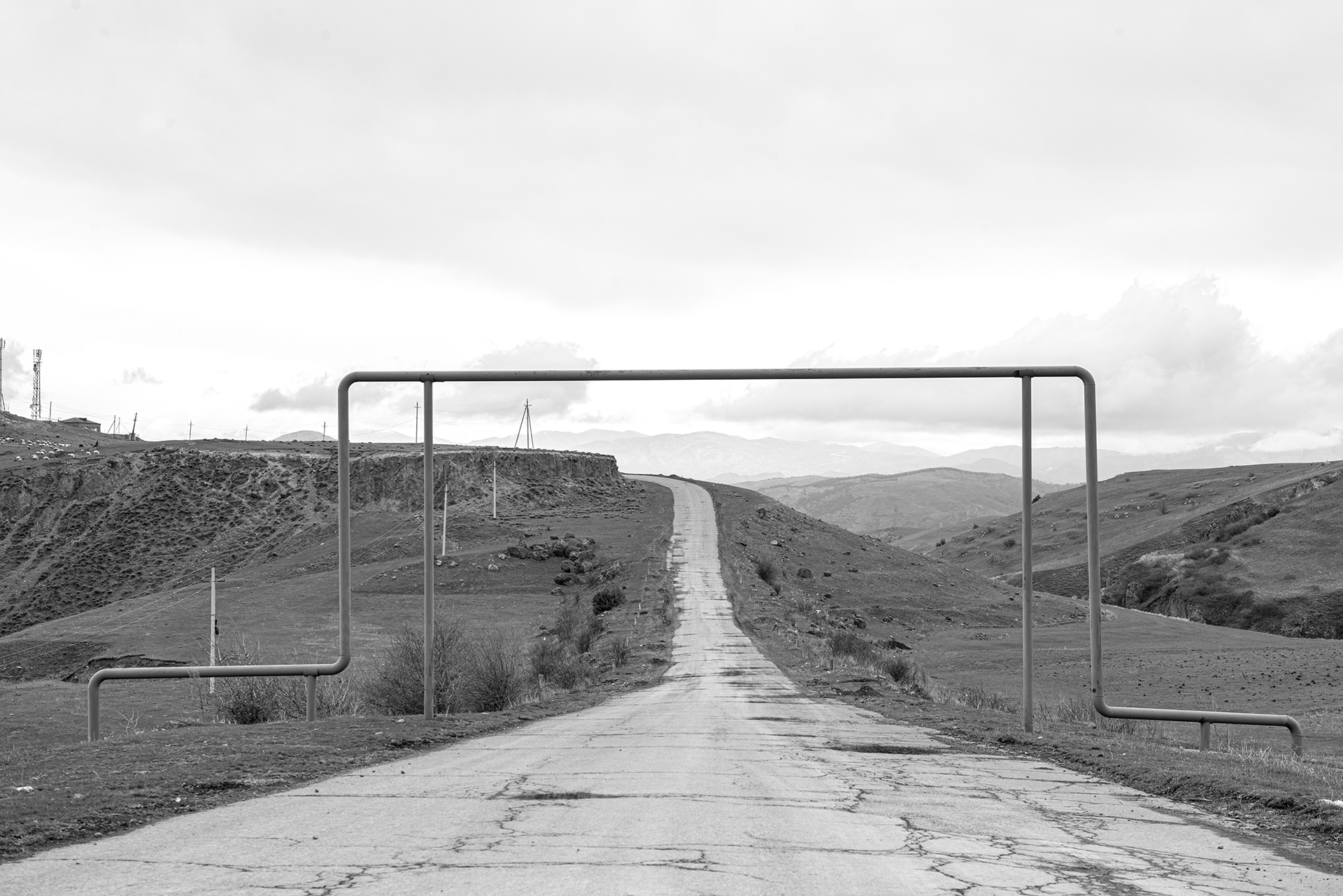 The border starts from Vaghatur's magical spring, and from the woodshed, stocked with wood from early spring ahead of next winter.
The border "fits" in a small Wyllis jeep. Suren never turns off its engine after the war; he cannot restore his inner peace…
The border starts from the military coat hung on a clothesline rope that needs to dry by morning. After a 15-day shift in bakery, Arsen will spend another 15 days to protect the border.
This is where Armenia starts, from this very part of Syunik… Here, an alien photographer is treated homemade vodka and the first toast is to peace…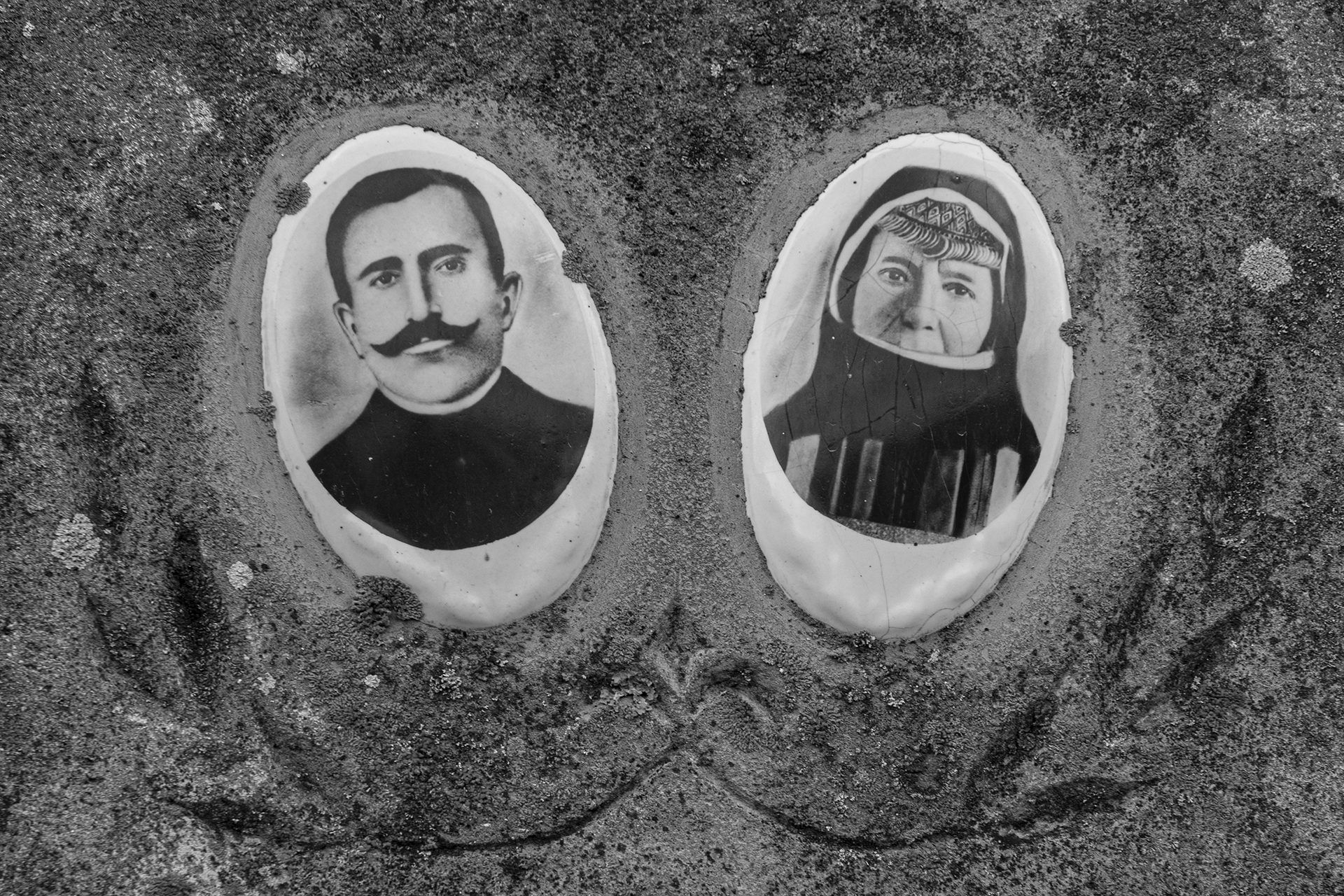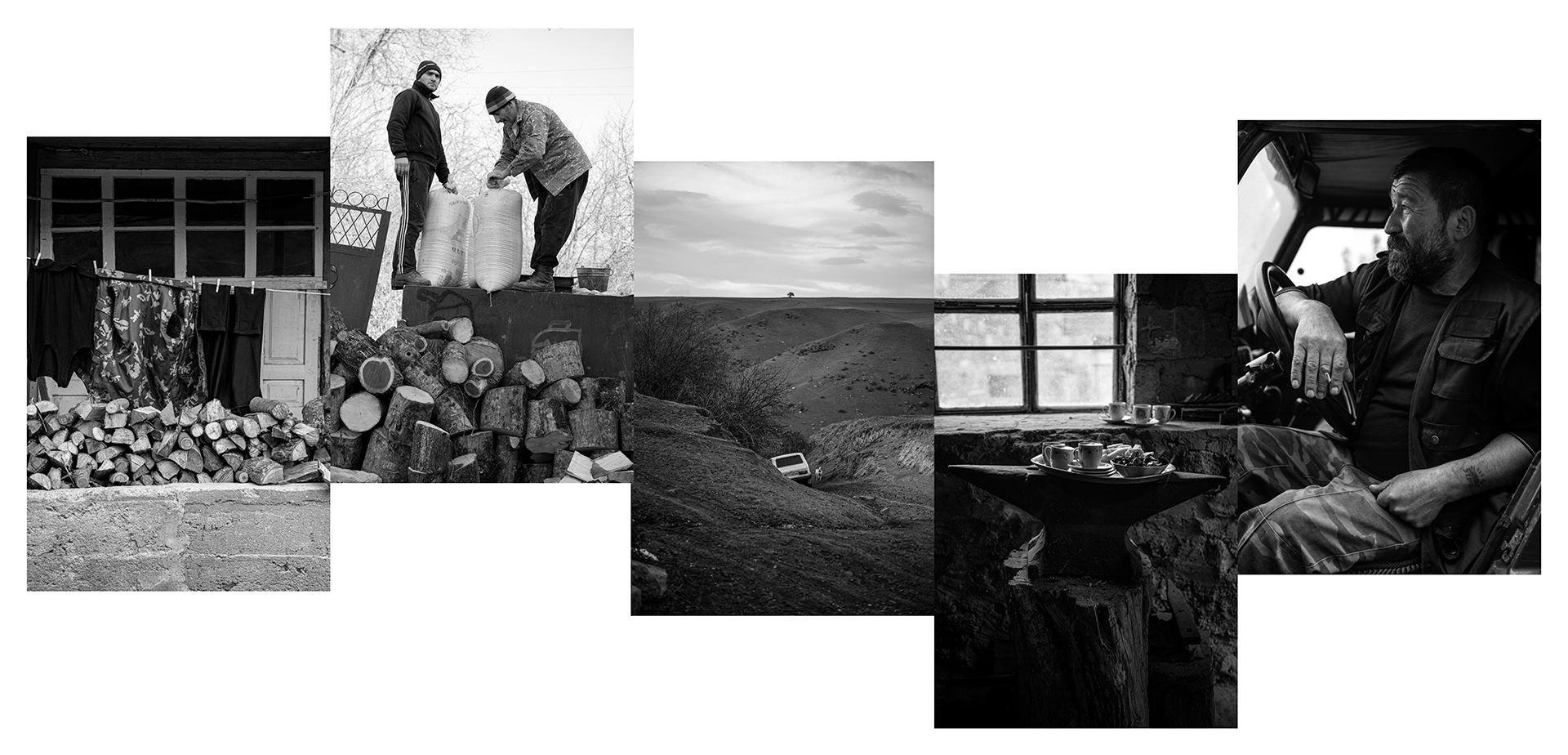 Armenia starts with the sleepless miller Liparit, counting all the village houses and the villagers.
Every evening the border is locked now. It is no longer the way it used to be; it is no longer safe.
The aim is clear; the village is the target.
There are seven villages in this part of Syunik – Khoznavar, Vaghatur, Khnatsakh, Aravus, Tegh, Kornidzor, and Nerkin Khndzoresk. Here, one is standing on the BORDERLINE of the house, the orchard, the field, the village, the community, the state and homeland.
… Notwithstanding the threat looming over us, which is indeed hard, everyone's door is wide open for anyone entering the village, as long as the person is a "good man".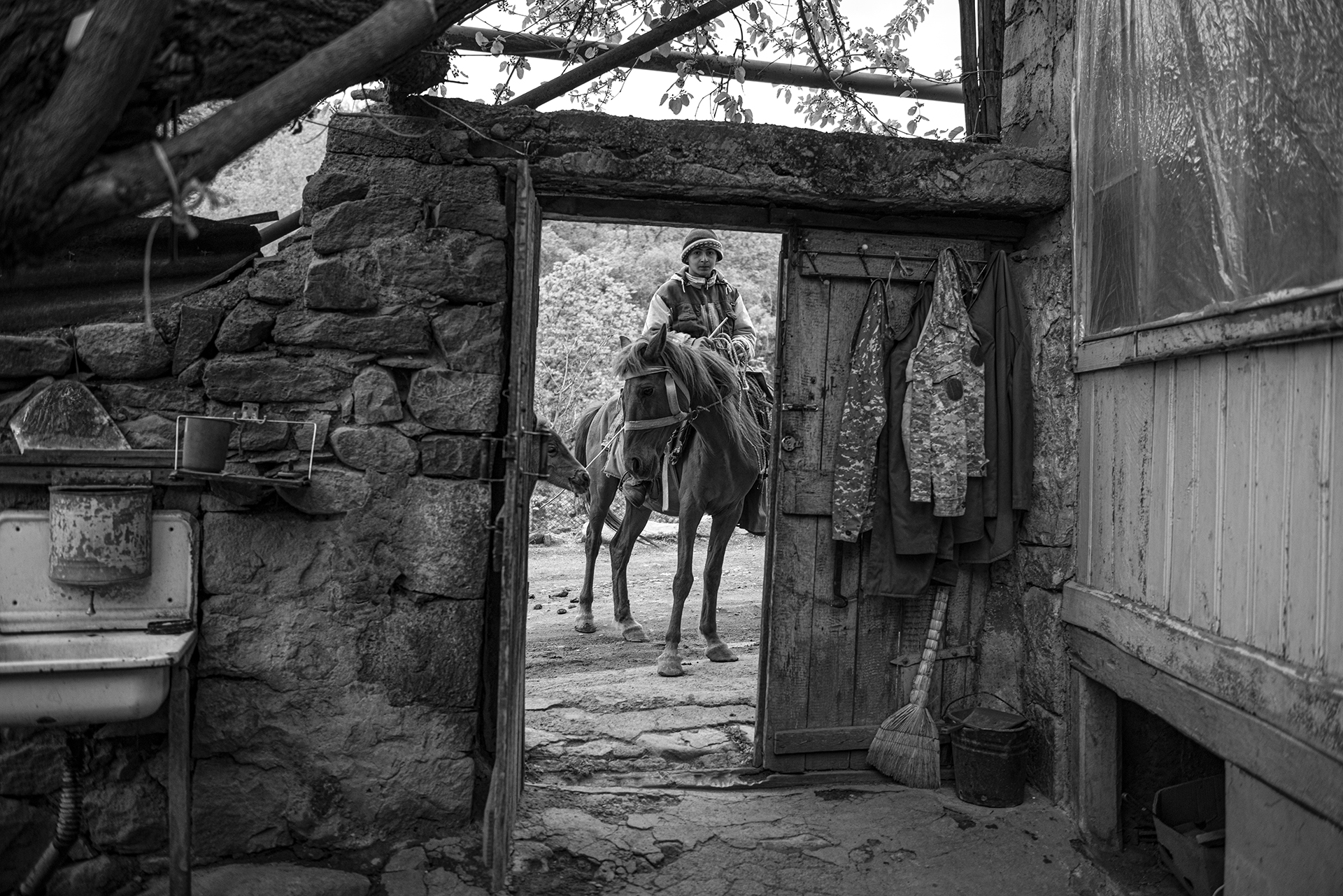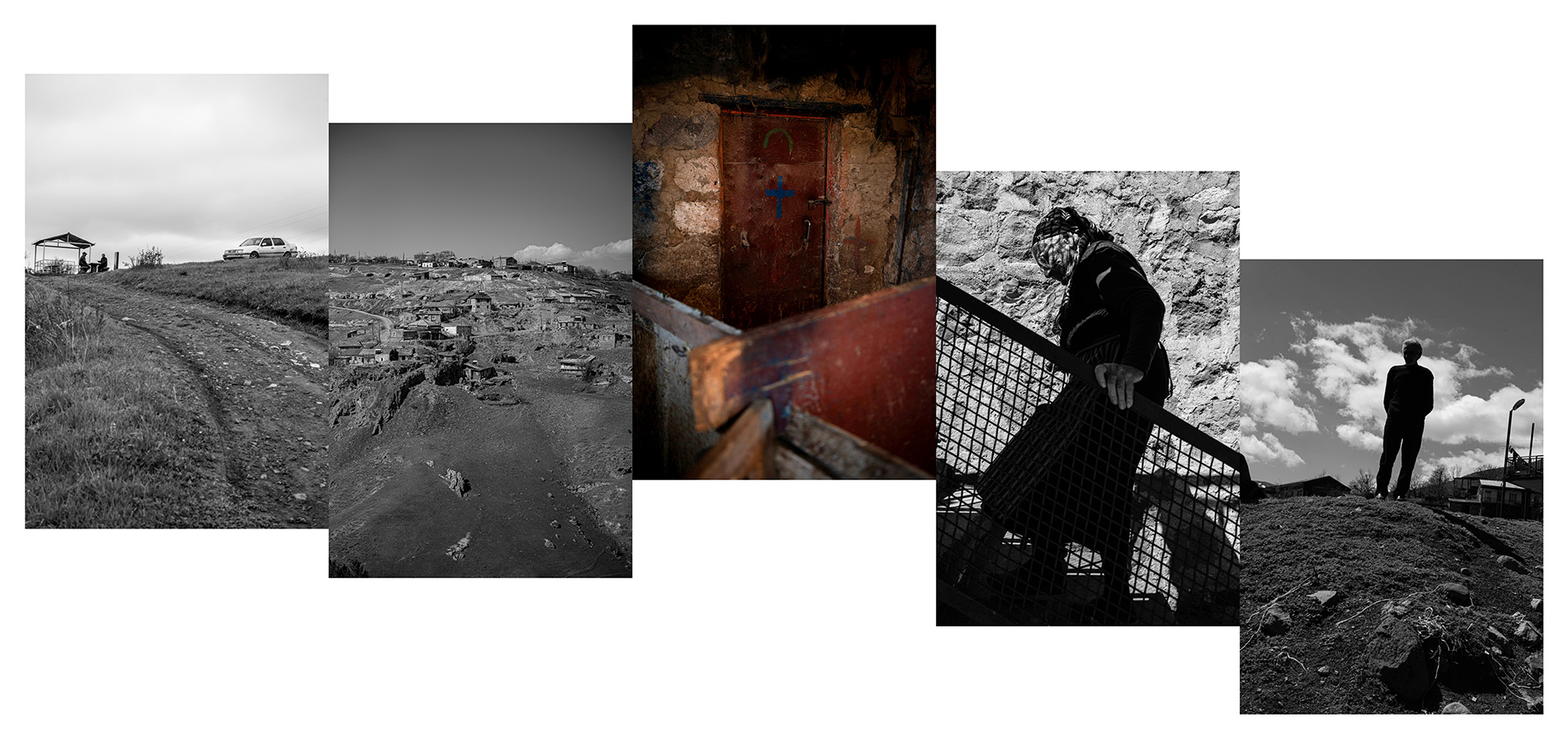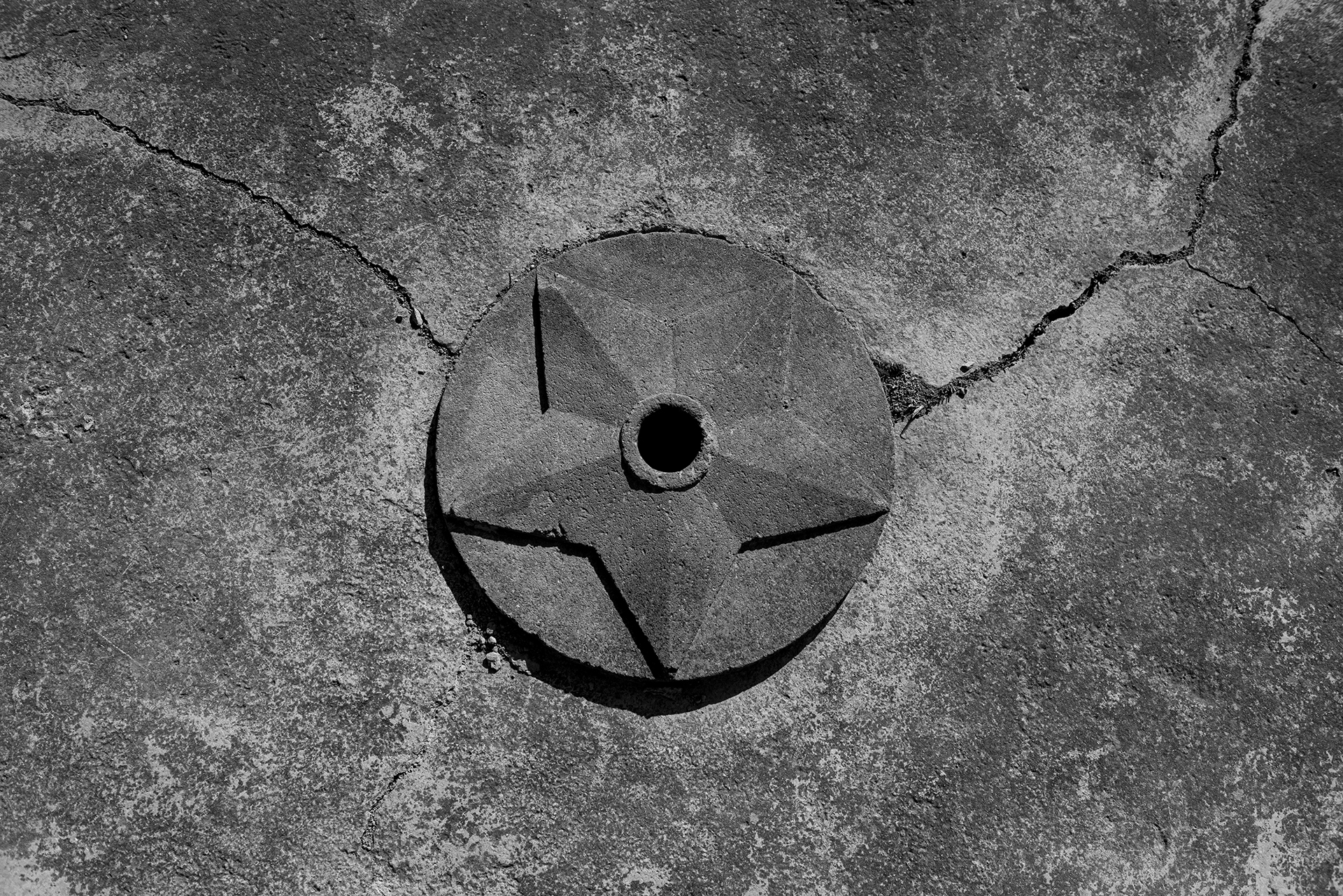 My road is interrupted by a persistent apple tree growing in the graveyard of Khoznavar. One side of it looks dead, while the other side is heavy with apples… "My mom won't let us eat the fruit. She says they are growing in the graveyard and that's bad luck", says Ani and lowers her eyes…