There are colourful lights hanging in the yard of the village municipality. The lights are shining bright, some music flows through the open window of the building, where the children and summer vacation visitors of Chinari are sitting in groups. Some are playing with a ball, the others are just following the passers by. The evening camp is one of the favourite places of the children, which takes them from everyday life and brings them to the municipality yard.
Everyone says there are more visitors in the summer months in the village, than villagers.
Chinari, which is just 1,5 km away from the Armenian-Azerbaijani border becomes very active in the summer months.
In most of the yards there is noise and naughtiness of children, some of which have come for several months, the others for several days. They have come from the city of Abovyan, Charentsavan, cities of Russia and Europe. Many of the children speak more easily in dialect.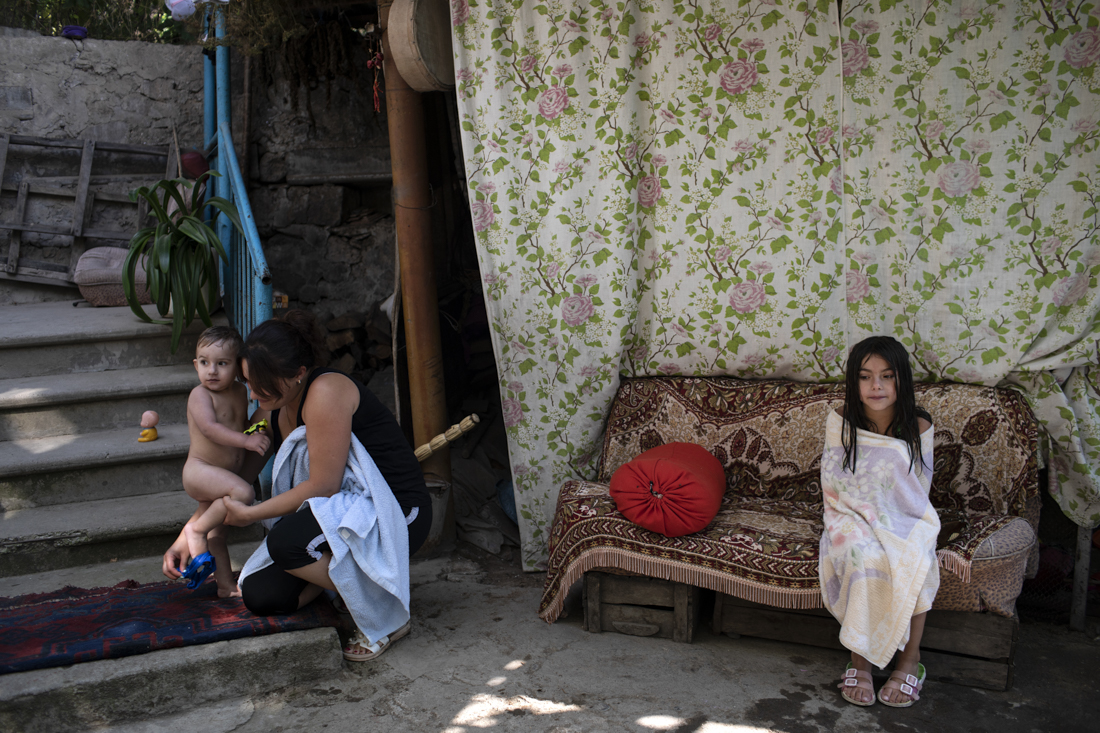 Both the adults and the children are happy here. In summer, no matter where they are, they come to Chinari, the families grow, the passers by become many, but in the winter months the doors of many of the houses are locked, and the elderly stay alone. It seems there is no danger. But upon recalling the military base of the Azerbaijani army following your every step from the mountain in front the feeling of security disappears.  
67-year-old teacher Zaruhi Safoyan says that everything is forgotten when there are shootings, children wait in fear thinking how to defend themselves.  
The houses of Chinari mainly don't have windows. Teacher Tsovinar Martirosyan shows the basement of the house, where there is a modestly furnished room. The room has a small window. When the danger is bigger, they shelter in another room which doesn't have a window,  foreseen for making wine.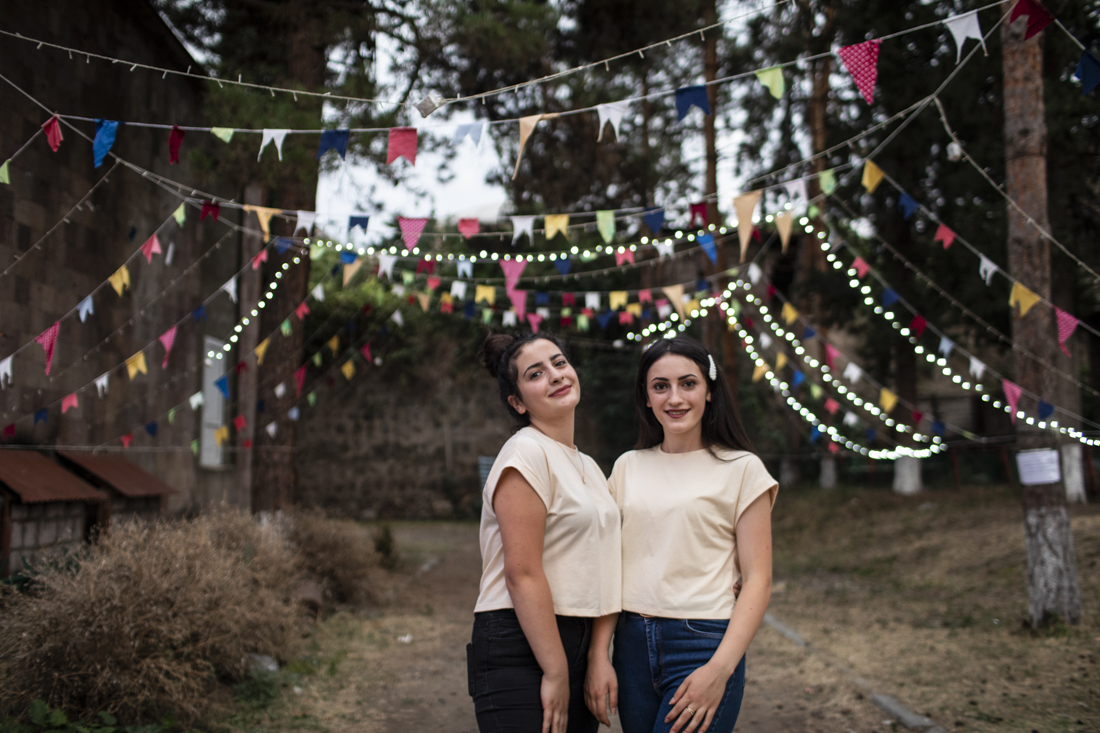 65-year-old teacher Gyozal Hovakimyan lives with her husband. Her house has also filled with the happy voices of her sons, daughters-in-law and their children. "When children come, I get younger for ten years, when they leave, we go back to our previous life. Those two months pass like two days, very rapidly," says Gyozal. 
There are no many people occupied with farming here, because the pastures are near the border. The village women, though, hurry to the nearest forest early in the morning to collect berries.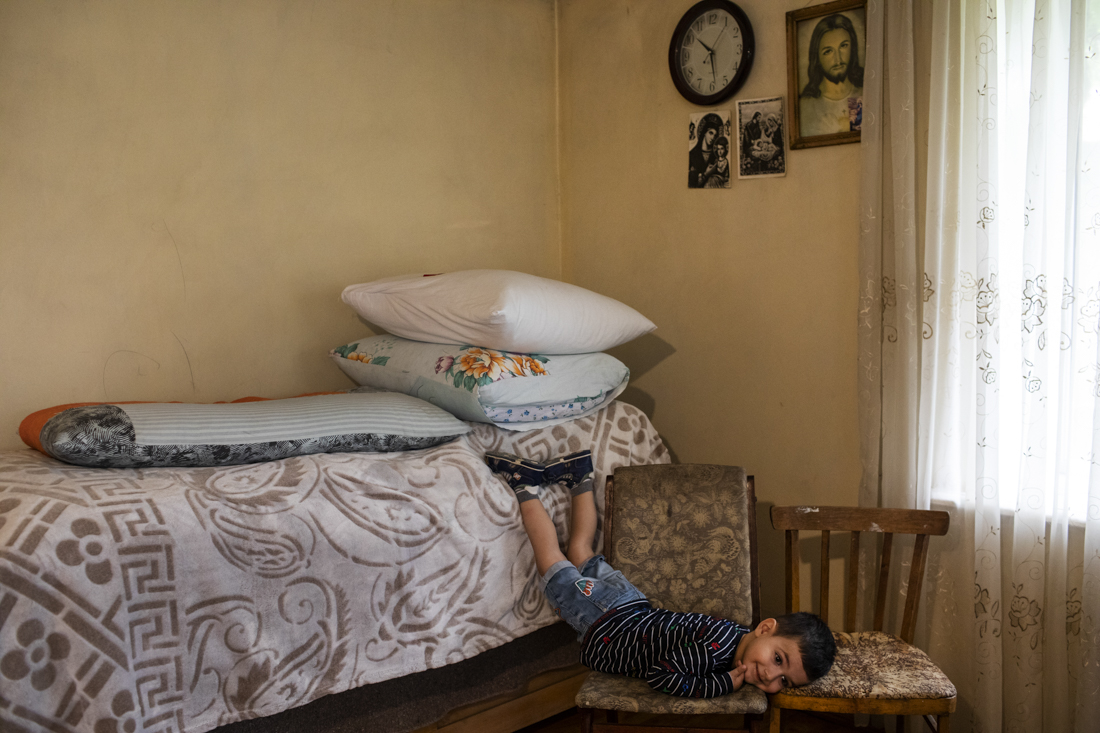 ---
The publication was prepared in the framework of "Strengthening Independent Media in Europe and Eurasia" project implemented by Media Initiatives Center, with the financial support of Internews.