There are edifies that are still standing despite the wear and tear and being abandoned. Even though time has not affected these buildings externally, the epoch has left its distinctive marks and changed their functions by deteriorating inner surfaces and leaving only images of memory.
A Stalinist Empire style three storey building with high ceilings, arched frames, and a red tuff colonnade is the former Tumanyan School. The building changed its function woefully easily – a place for education became a place of the mass production. The new factory implemented a full production cycle – weaving, dyeing, modeling and garment manufacturing.
The factory was closed in the 1990s after the collapse of the USSR. For a few more years, it sold the leftovers of sewn, but soon closed completely.
In 2022, the factory building was rethought. Mejlis Institute and Tumanyan Foundation launched the Abastan project on the territory of the former textile factory, which proposed the idea of art residency programs.
Starting from May 2022, the factory became an asylum for artists and creatives who moved to Armenia as a result of the Russian-Ukrainian war, and the name apastan ('shelter' in Arm.) came into use as abastan.
Following the traces of history of Abastan, I discovered Tumanyan, the cozy town of the Lori region and the refurbished factory. Unlike my past experiences of finding myself in post-Soviet 'derelict' factories, this one was completely different.
I was inside a community created within the surviving factory building and the shadows of the past.
It felt so strange to notice a completely new smell – the smell of life – in a strictly defined area that would otherwise smell musty and stinking. Deteriorated and crumbly surfaces took on a surprisingly cheerful note. The walls featured new paintings and omnipresent traces of the artists. In one of the rooms, the folds of degrading laces and cloths began to succumb to the present. Meanwhile, both past and present coexist on the territory of this huge building, the former offices of which are now turned into bedrooms…
The "creative" factory in the center of a former industrial town raises questions that hover in the air.
Will Tumanyan embrace the creative spirit of the factory…? Will Abastan be able to reignite the eternal cycle of the machinery? Will it be a space to learn and see for the residents of Tumanyan…?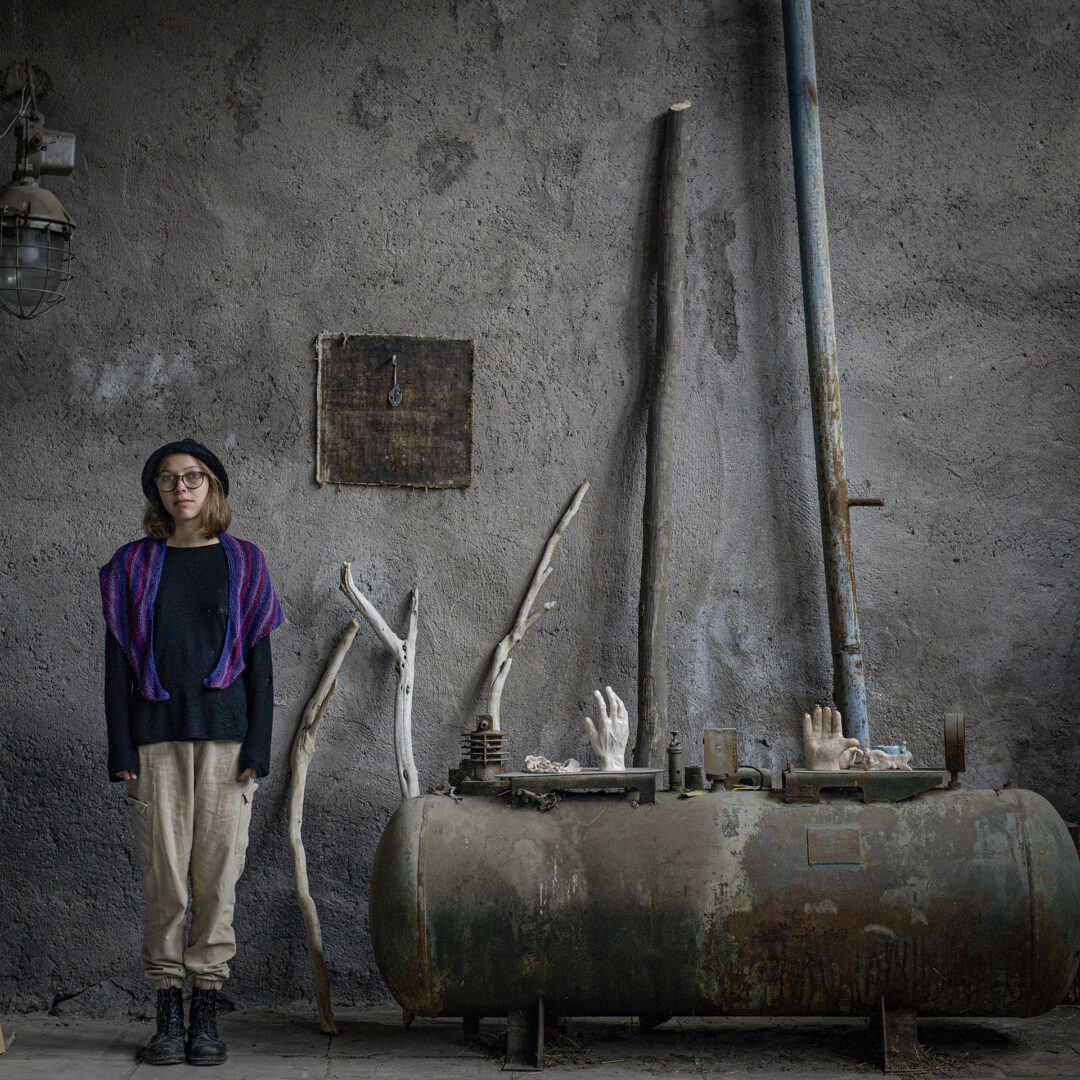 Lisa
animation director (autodidact sculptor)
I first came to the factory on the occasion of my friend's wedding in May. There was war and death around me. I spent most of time on my phone, while here was a condensed celebration of love. People from different countries had come together for the wedding… And I actually danced here for the first time since the beginning of the war.
I moved to Abastan in August.
For a long time I dreamed of living in a countryside and having my own studio to work with children. And it happened. I started experimenting with different things that I would hardly do in the city… I don't know, it is like a beautiful fairy tale. I just got lucky.
(Lisa is working with clay now. She teaches ceramics to the children of Tumanyan.)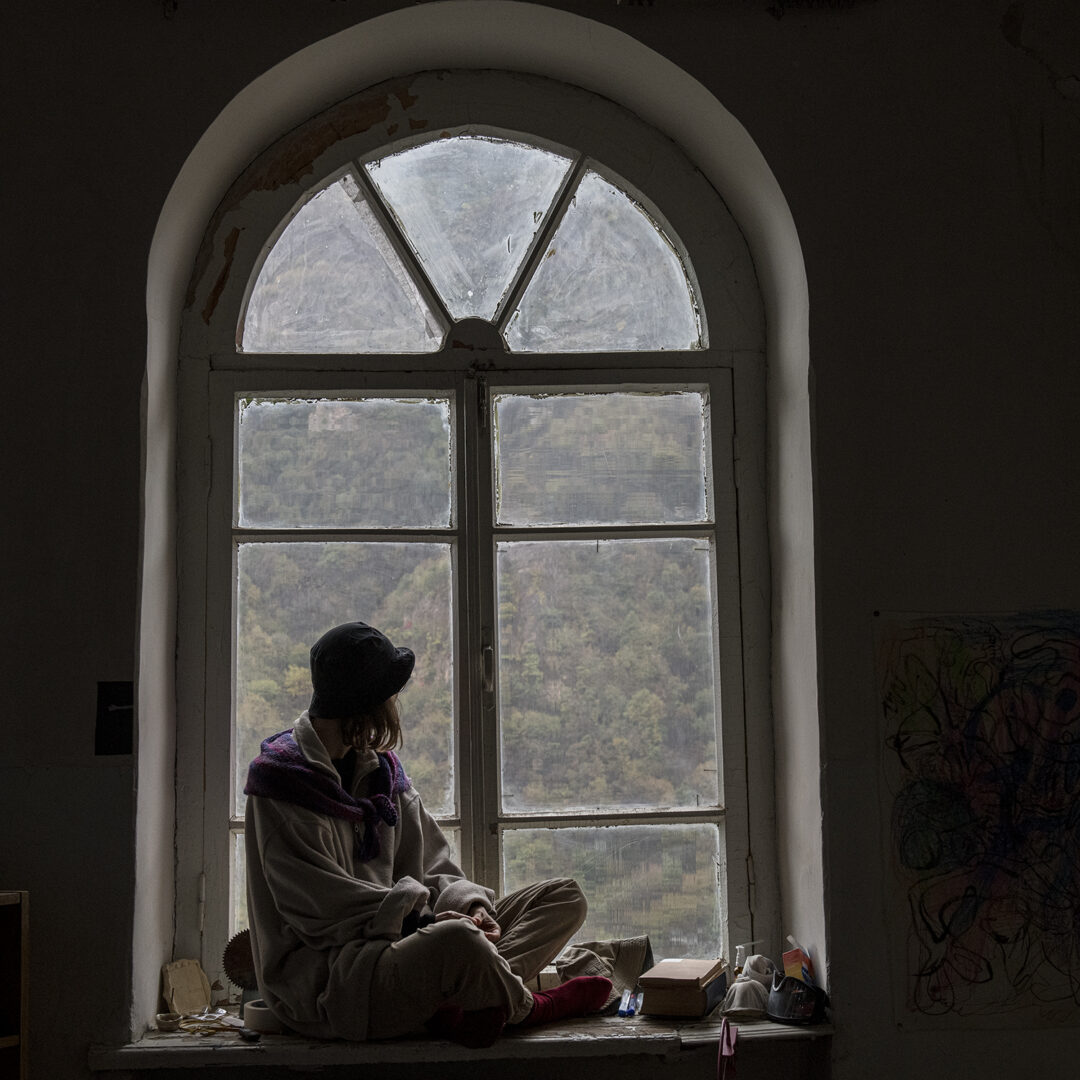 "I don't know if I chose this place or vice versa, but after a while I felt like I had really put down roots here and started merging with this building."
My mother's friend presented me a clay kiln. I bought it here. I have a large space to work in the factory. There are minor language barriers, but we work well with children. We have even made brooches and sent the proceeds from the sale to the 'Viva' fund (mostly children from the drawing department of the House of Culture attend the classes).
Tumanyan is love… I went to Yerevan for a couple of days and on my way back I realized that I was going 'home'. I perceive 'home' differently. It is quickly defined – the most important thing is that I practice art, have friends, food and shelter… I do not want to leave this place, especially given that I was not forced to migrate.
I don't know Armenian, and I can't say for sure what the people of Tumanyan think about us, but sometimes there are rumors that we are aliens locked in the factory… Of course, there are other attitudes and opinions, too. One day an elderly man who had worked here before came to my studio. He had come from Europe and was surprised to see me sculpting something in his former office. He was happy that the area was revitalized.
At Abastan we talk a lot about integration, but we definitely need time for that. Perhaps it is really strange when I do my grocery shopping, come back and shut the doors behind me. We need to gradually open the doors and let people see what we are doing… It won't happen all at once, it's difficult, but possible.
I believe that Abastan can become a great cultural center and have many visitors. This belief keeps me here.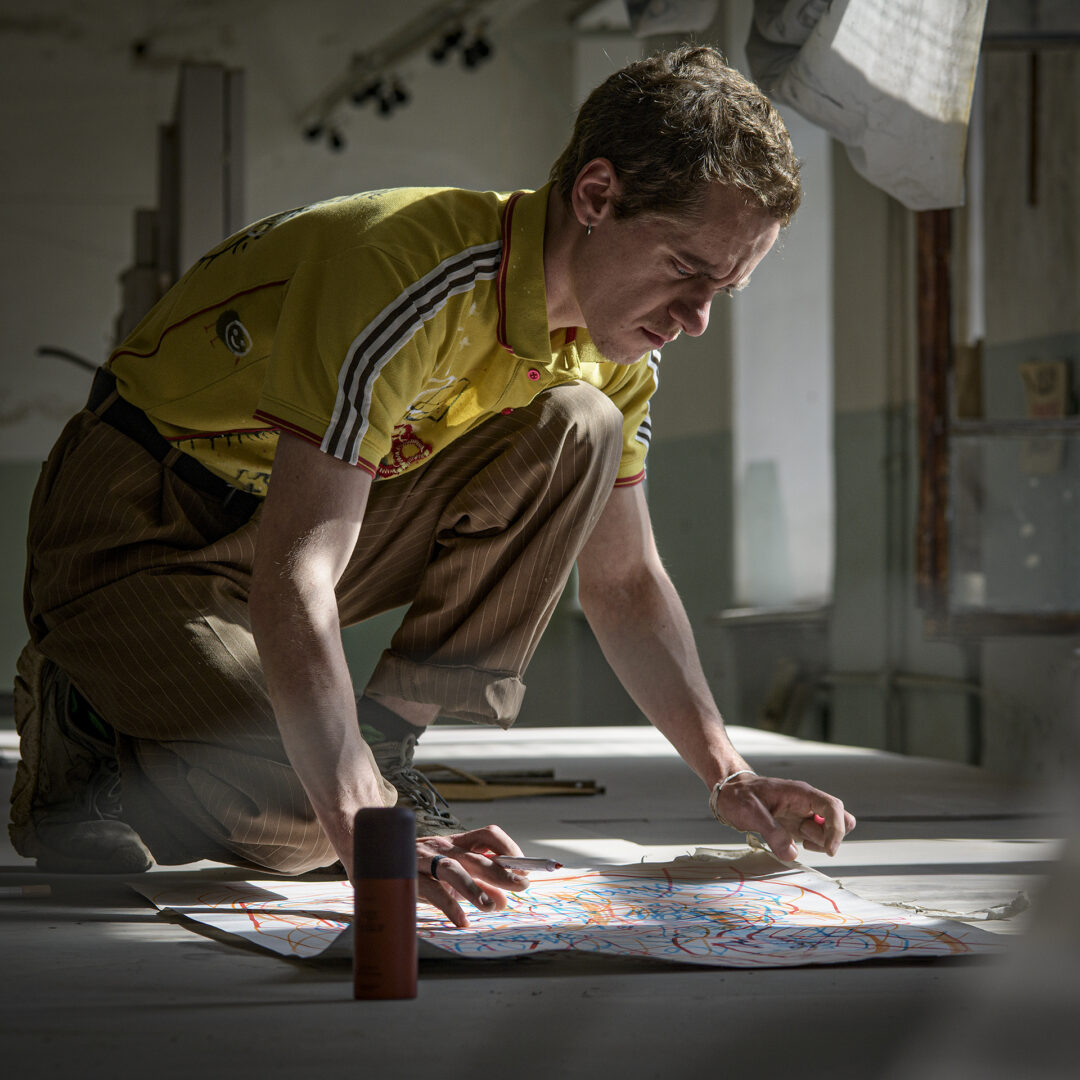 Arseni
artist, musician, film director, poet, writer, composer…
I have spent most part of my life in my head, and I am still there. But I also spent another part of it in Chelyabinsk. I came to Armenia in March, and moved to Abastan in May.
I have always had strong political views which has left me with one broken rib at the front and one at the back, as I was actively involved in demonstrations… Migration was my disagreement with what is going on in Russia.
Moving to Armenia was an eye-opening experience for me to a certain degree, but I still don't know where my home is.
I have discovered people here and was astonished by their kindness to strangers. The Armenian phrase tsavd tanem (that literally means: 'let me take your pain') which they say to strangers, is real, because people who helped me were complete strangers telling me that.
I feel sorry that Armenia is squeezed between two countries and I cannot help. It's like this everywhere… If only artists could help…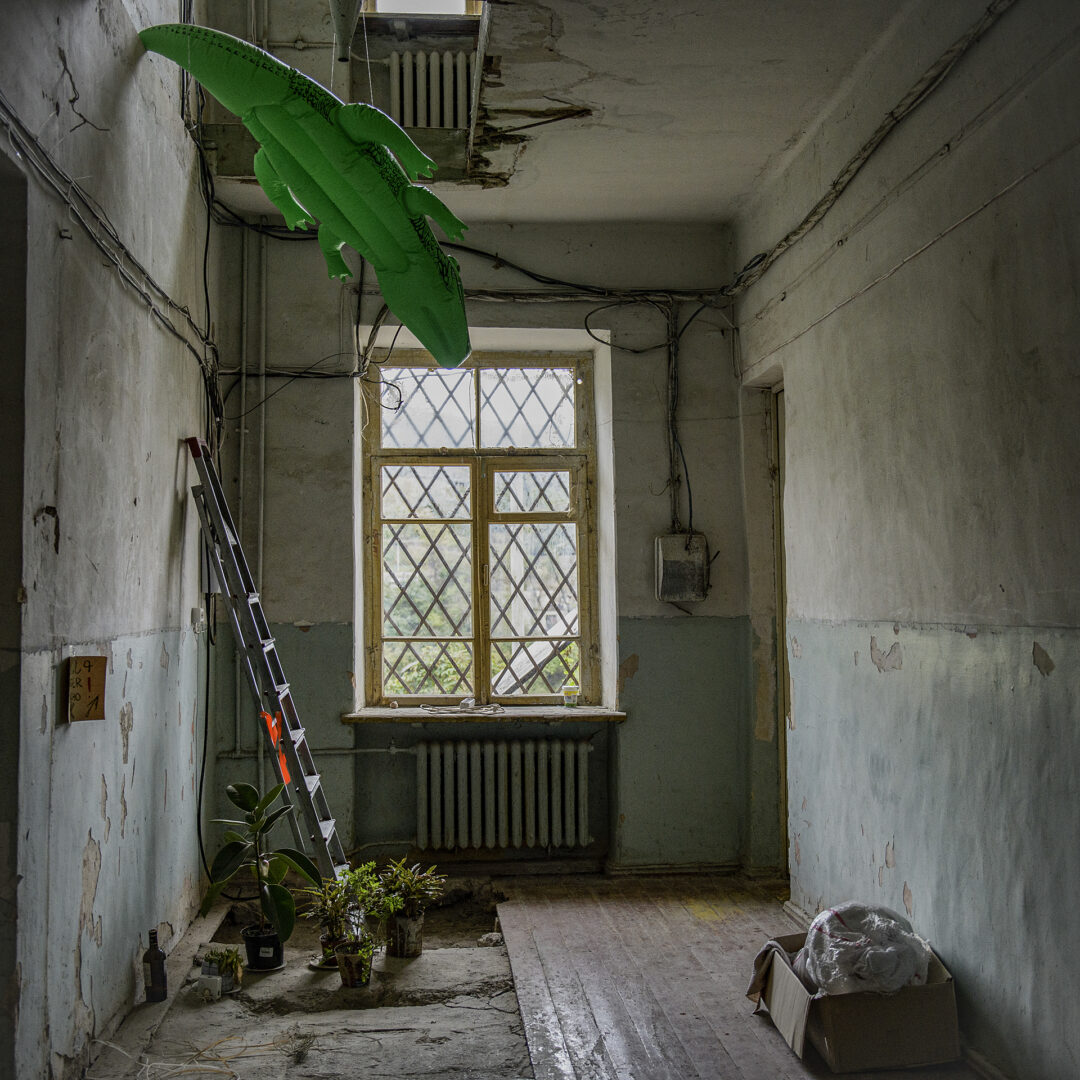 I don't know what will happen with the factory, but amazing artists have been here and they have left their traces everywhere. The factory has revived, it breathes somehow. It is like a newborn not knowing what is going on, but breathing… The roof leaks, but who cares…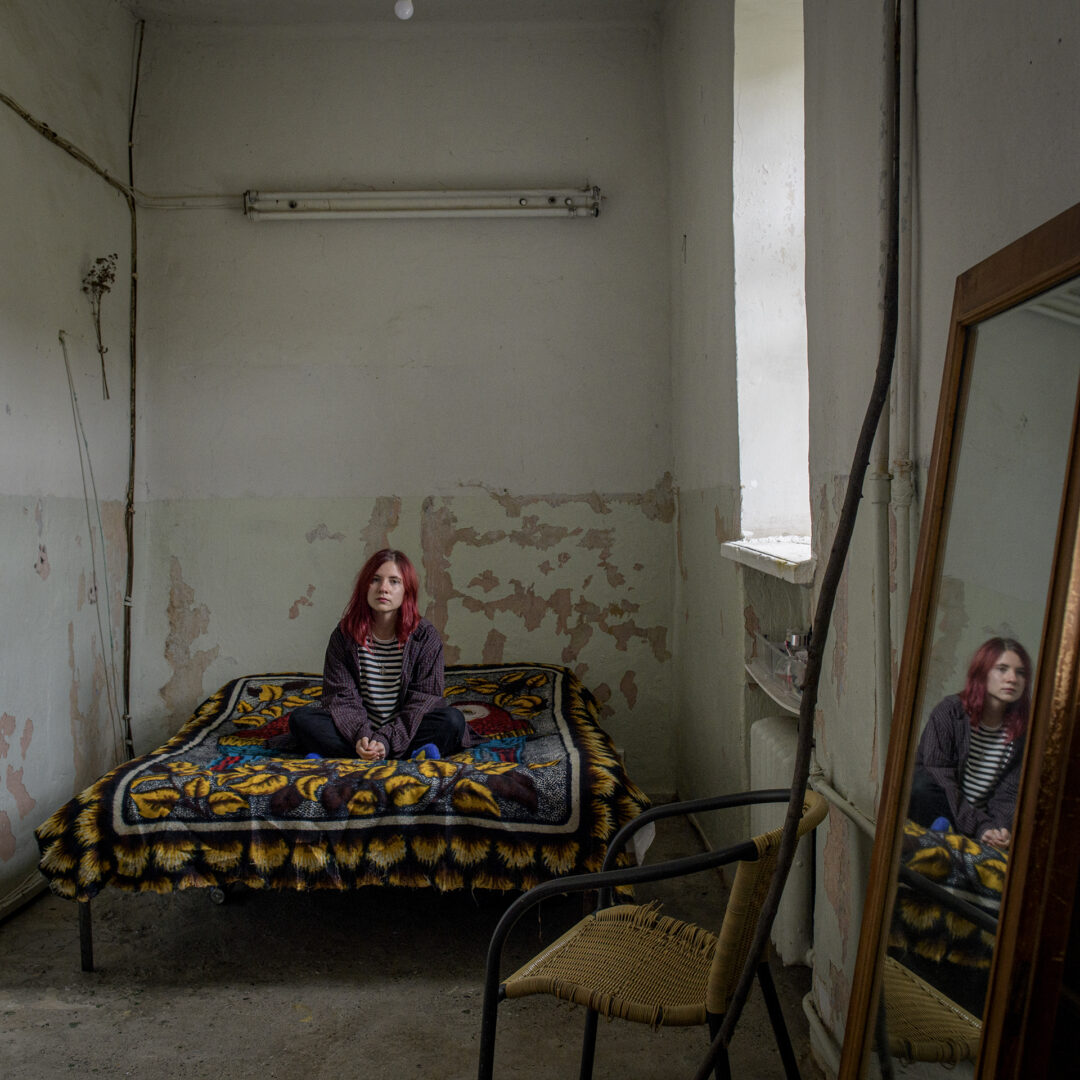 Anya,
Abastan projects coordinator since June 2022
I know that the people of Tumanyan are very curious who we are and what we do. Sometimes we organize big events, open the doors of the factory, run ceramics workshops for children. Occasionally, we host disco parties and local youth joins us. In other words, we are in touch with the locals. We rent houses, take taxis and teach, but we need time to understand each other, become more self-organized and cooperate.
Tumanyan seems out of this world. I haven't seen such a beautiful place so far… And it is also a secure place for people. Of course you do not completely feel at home, but you feel elated being a welcome guest and you will not be expelled from here. Moreover, your presence is enjoyable. Here, it is possible to create something, live and be of any help.
I feel a rare feeling of warmth from Tumanyan people and Armenia in general… Although here people constantly suffer from war, they keep the most important features – kindness, creativity, hospitality…
Initially, we have perceived the factory space as a living organism. What role do people play here? And how do they feel here? One of the crucial questions was whether the factory would accept us or expel us…
People's investment of love and strength and the revitalization process helped the factory to revive… In fact also to accept us…
This feeling was particularly vivid in summer. There was a beautiful light inside the factory. The air here resembled a viscous and thick jelly.
Walking through the factory was like walking through a jelly. Many people have the same feeling.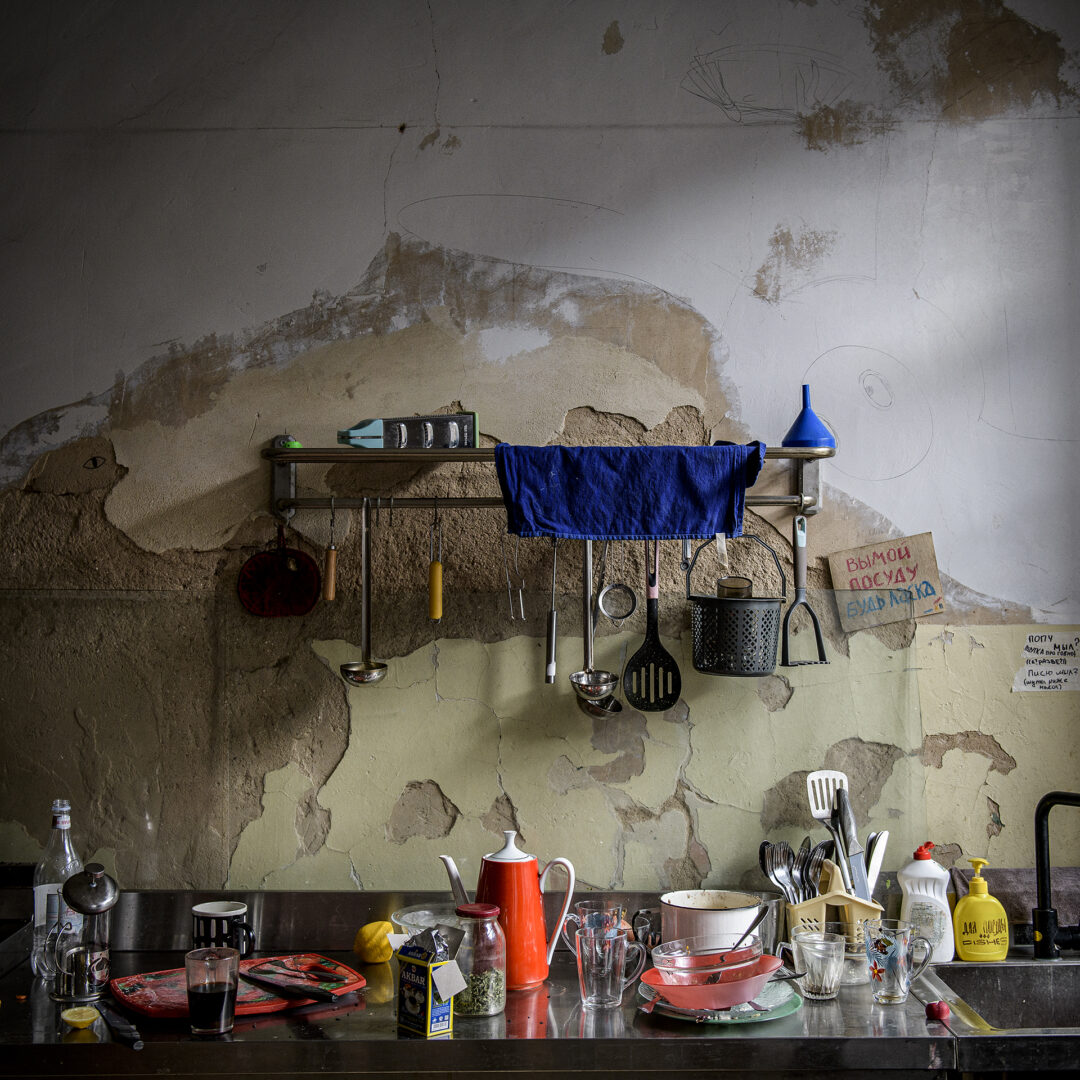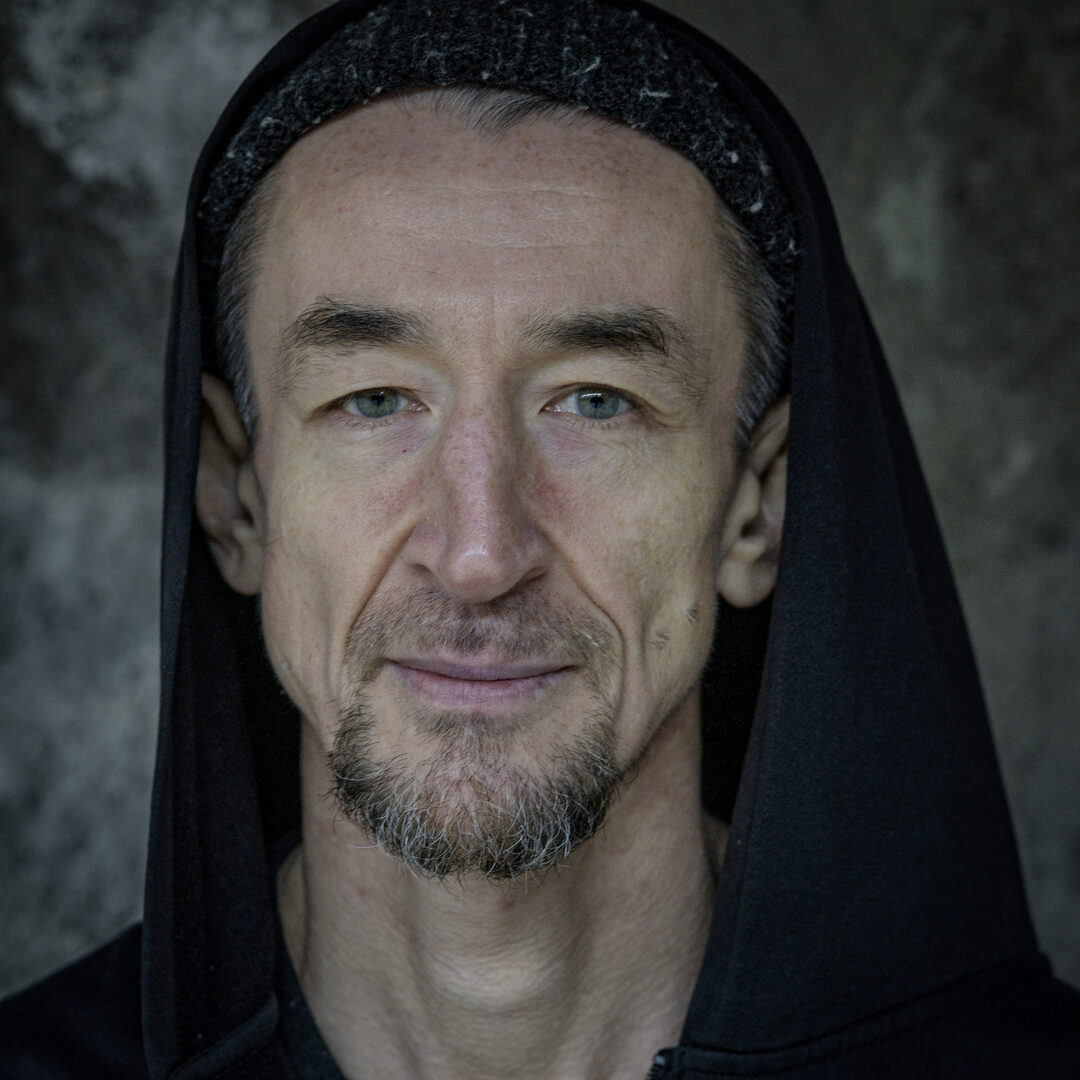 Yegr
actor, film production designer and stage director(has been practicing animation for 7 years)
I had never been to Armenia. It feels like I am back to childhood.
On my way here, I was looking at the mountains all the time. The person inside me was amazed. I had seen the factory on a photograph; the façade got stuck in my head.
(It is the first day he is in Tumanyan, Abastan).
It is a mythical town. There is so much to explore and study.
It feels like I have found myself in a post-apocalyptic community…
I want to spend the winter here… It is a challenge.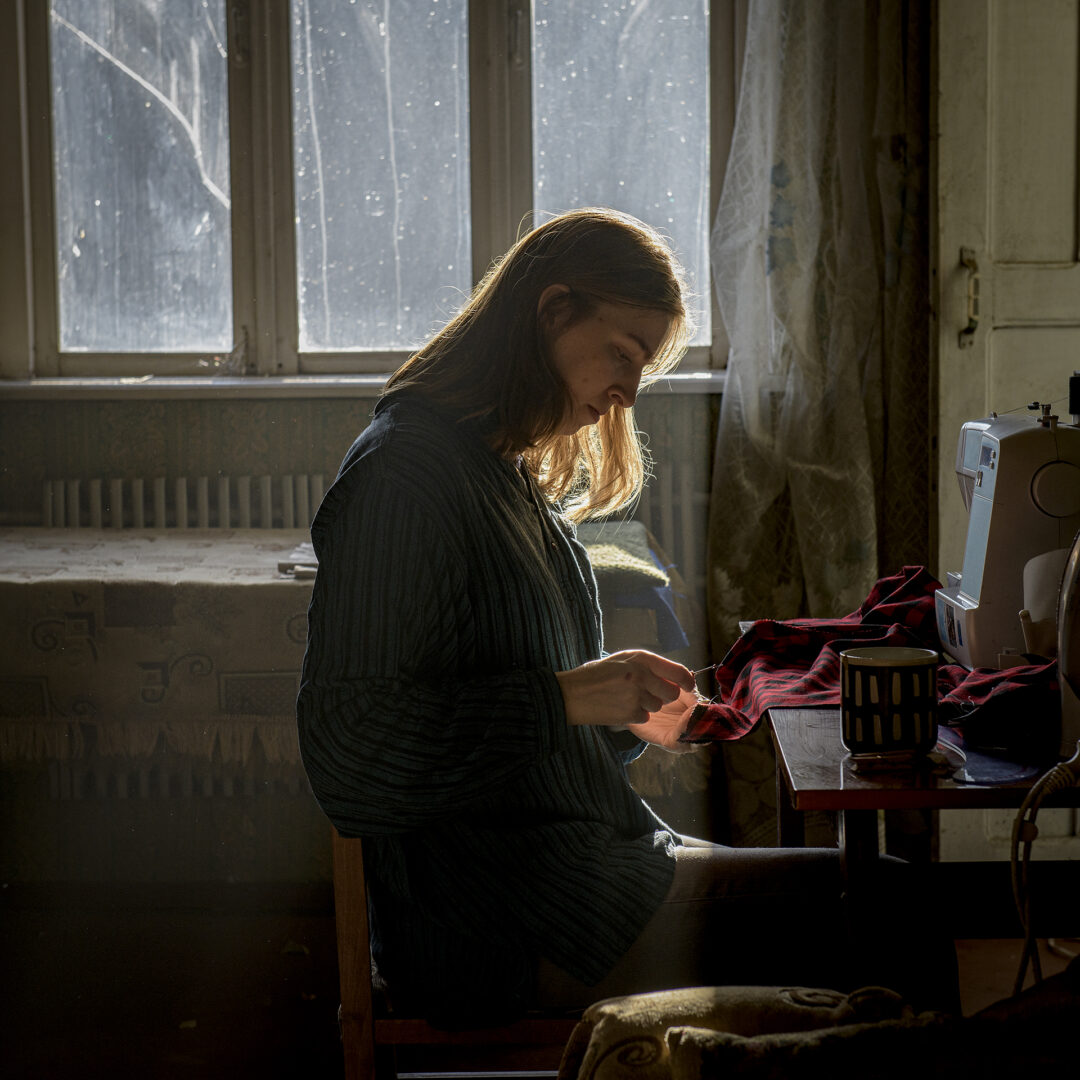 Lisa
book illustrator, fashion designer
My friends, sisters and I took part in demonstrations… We were against war.
Soon arrests followed. They would even come to our houses. Living in Russia became increasingly dangerous.
I wanted to come to Armenia already in March, but I was in a depression for almost a month.
In June, I packed my paints, fabrics, grabbed my sewing machine and bought a one-way ticket to Armenia. My sister had already told me about Abastan… I came straight here.
… I couldn't believe it was possible to live in the factory, but soon I had a room of my own.
The factory was like a sleeping beauty… While cleaning, we would find buttons, small details that were attached to clothes 30 years ago. I imagined how those women worked here, how they drank coffee during breaks…
One day I painted a big sun in the kitchen and realized that there is light even in the darkest of times. I started to think of painting something for everyone, as everyone was homesick. So, I started to do a project about home. I would ask, "What is home for you?" and would write down the answers. Then I would do fashion sketches based on those answers. Thanks to their answers, I too felt relieved from the thought of returning home… I realized that I carry it within.
Now I am also working in the Tumanyan café. Locals don't come to the cafe very often. They prefer to drink coffee at home, but they share jam and pastry they make…
Once I closed the café for a few days (it is open till 10 in the evening) and was walking along the main street and there was no light. A woman came up to me and asked why I didn't work at the café. She did so because while the cafe was working, they did not turn off the lights on the central street…
Much work needs to be done so that we can understand each other here. Maybe the best thing we can do is to create workshops for children… Let's see. We are a small bridge that has popped up here…