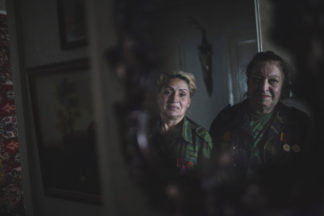 Some of them left their little children, some of them were pregnant, some of them lied to their families and went to war. Qotot, Kara, Hasmik, Jemma, Manush and others fought next to boys for their country.
According to Encyclopedia of "The Karabakh Liberation war: 1988-1994" over 200 women volunteered to participate in the Nagorno Karabakh war.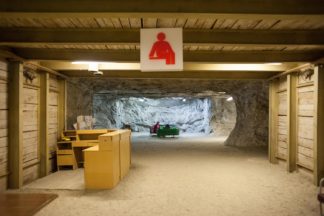 Two and a half minutes in the elevator and 235 m below the surface of the ground opens up a landscape of salt. With uneven relief and repeating arches the long corridor leads to an underground cave, where the relation with the world above is cut from the first moments. The underground sanatorium - the Republican Speleological Therapeutic Center - is located in the Salt mine of Yerevan's Avan region and has operated since 1987.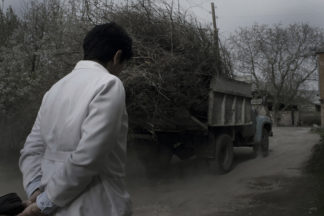 "I haven't had an alternative in the choice of my profession, since I have grown up in a family of doctors and haven't imagined myself in any other profession. I have interacted with patients since childhood; my days have passed in different hospitals. My father was a surgeon, my mother – a specialist of blood.
The wounded heroes live in a different reality. A special department at the Mikaelyan Institute of Surgery reflects that reality. The long corridor leads you to the patient and therapy rooms on both sides where the wounded soldiers are still in hospital bed but with their lives being changed every single day due to the consecutive physical and mental treatment - therapies, exercises, massages, and meeting-discussions.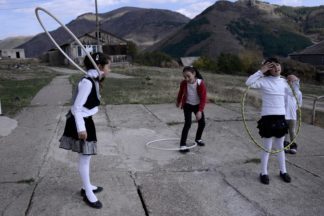 6 regions, 52 schools, 5000 students, 71 teachers. This is the statistics of the program "Teach for Armenia". Every time a first encounter - villages with smoke from the chimneys, mud, moisture,  uncompromising school bell, shaking hands, a coffee table, window panes deprived of paint, equally spread dung. 
The Marionette State Theater - founded in 1987- is operating more than thirty years now. Our theater is a family, we know the difficulties of one another, we are next to each other. It's not us that are good or bad, it's the smallness of the theater. It is a place where people do not demand things which are not possible to fulfil. People just love each other, spend time together.