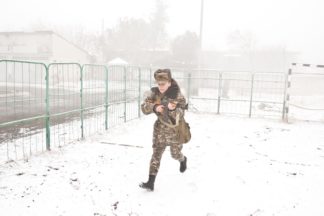 The Nagorno-Karabakh conflict is the longest war in the South Caucasus, with alternating phases of relative peace and escalation, including not only the Artsakh–Azerbaijan border, but also the administrative district of the Republic of Armenia. The negotiations underway through the OSCE Minsk Group since 1994 have yielded no tangible benefits to the societies of the two countries: The ceasefire agreement, in fact, is the only legal act in the last 23 years aimed at resolving the conflict. This is a war that already three generations have inherited.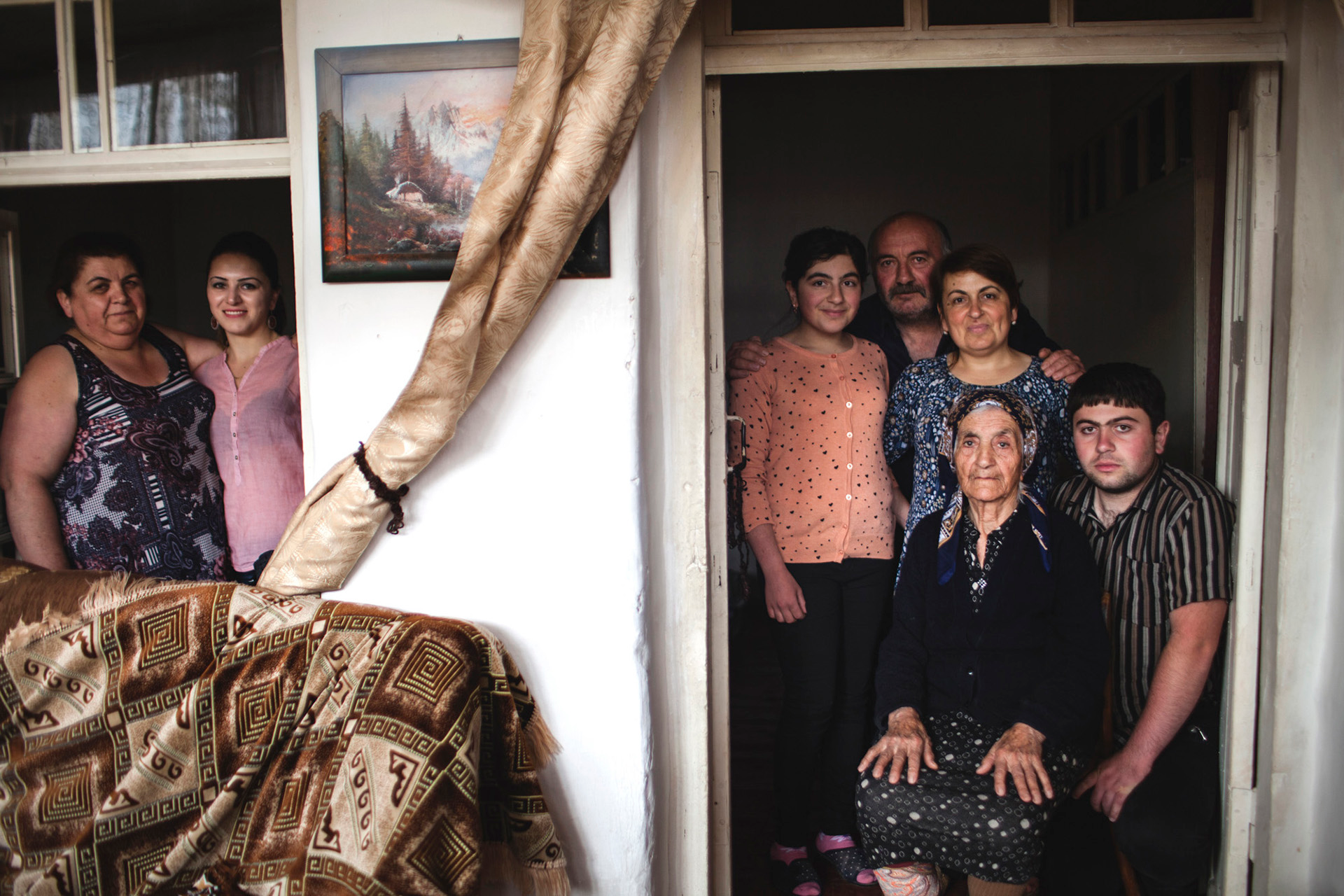 There's a place in the world I dream about every morning, where every evening I regret not being there. There's a place in the world where, as my seven-year-old daughter says, mommy's grandma, who is quite old, lives. In that center of the world, the houses are so old and have suffered so many injuries from the war that they collapse into themselves, hunched, their shoulders touching the ground, and die. But even after dying, they fill the village with their presence — the dying/newborn village.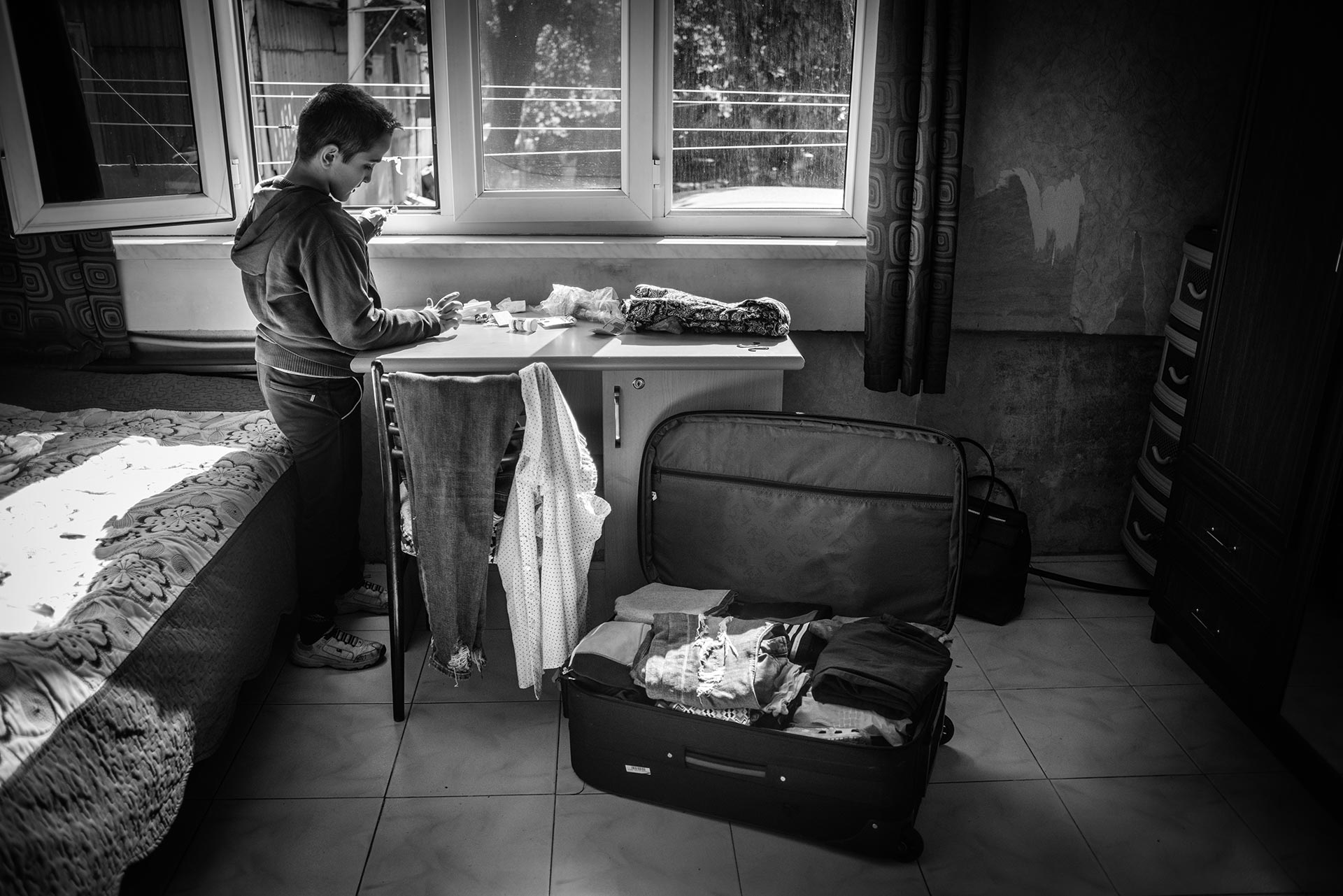 The members of the house have been silent since morning. No one is saying anything specific. It's as though they're all offended with each other; they don't look in each other in the eye. The mother silently packs the suitcase. Only the twelve-year-old son can't contain himself; he is constantly upset and gets everyone emotional. And again each one is in his own thoughts, asking himself, How did the moment to leave the country, the house arrive? The moment to get a visa and decide to seek asylum at some camp in some country? Because you have a child with a disability, and this is the only way out?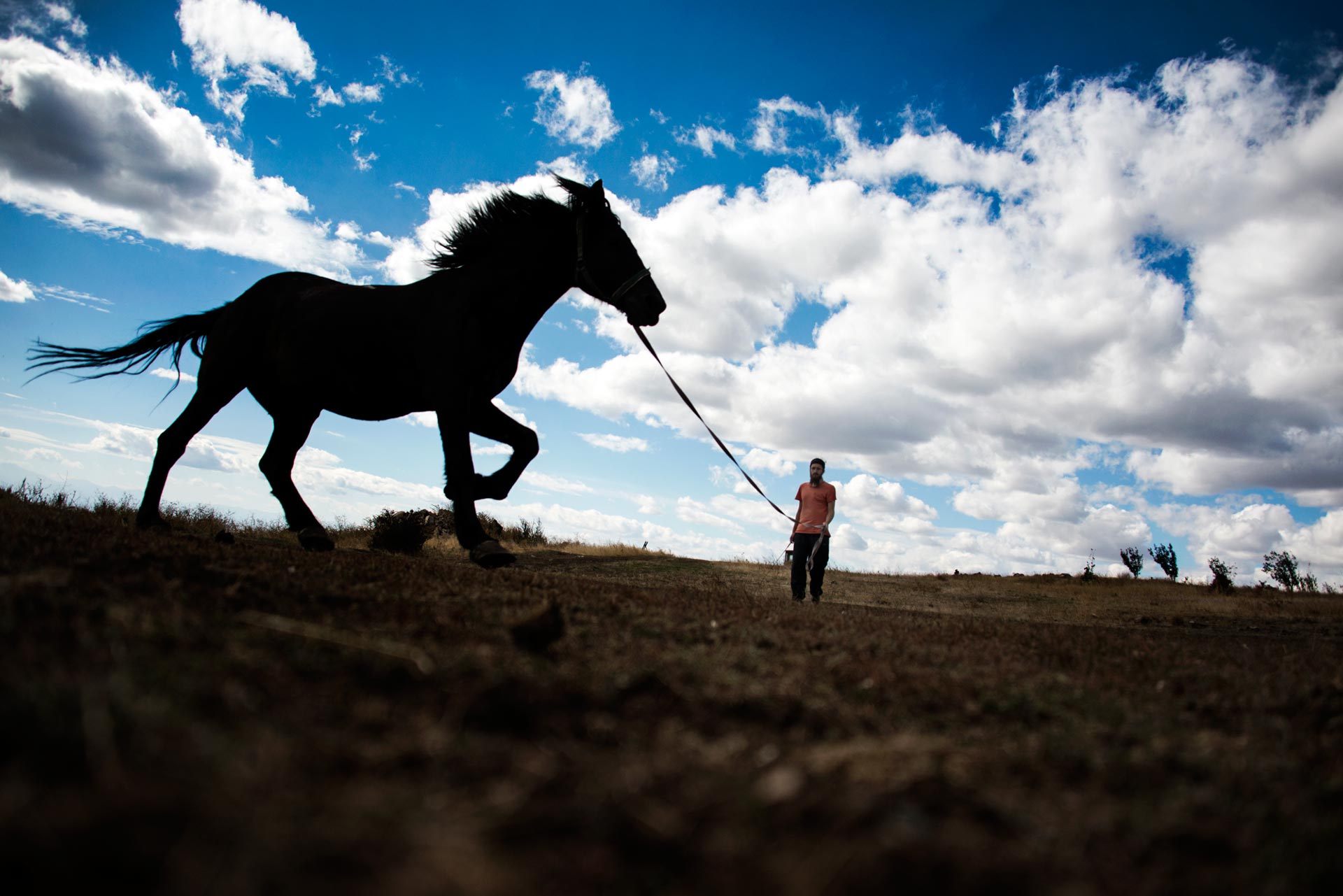 Founded in 2008, the Centaur Association of Hippotherapy and Equestrian Sports is located in the Ushi rural community of Aragatsotn marz (province), about 35 km from Yerevan. Centaur is the first and only center of its kind in Armenia, where 6 horses, 33 dogs, 4 cats, and a turtle live. All of the center's animals were rescued from the street, negligent owners, or the slaughterhouse, and now live in a happy and safe environment.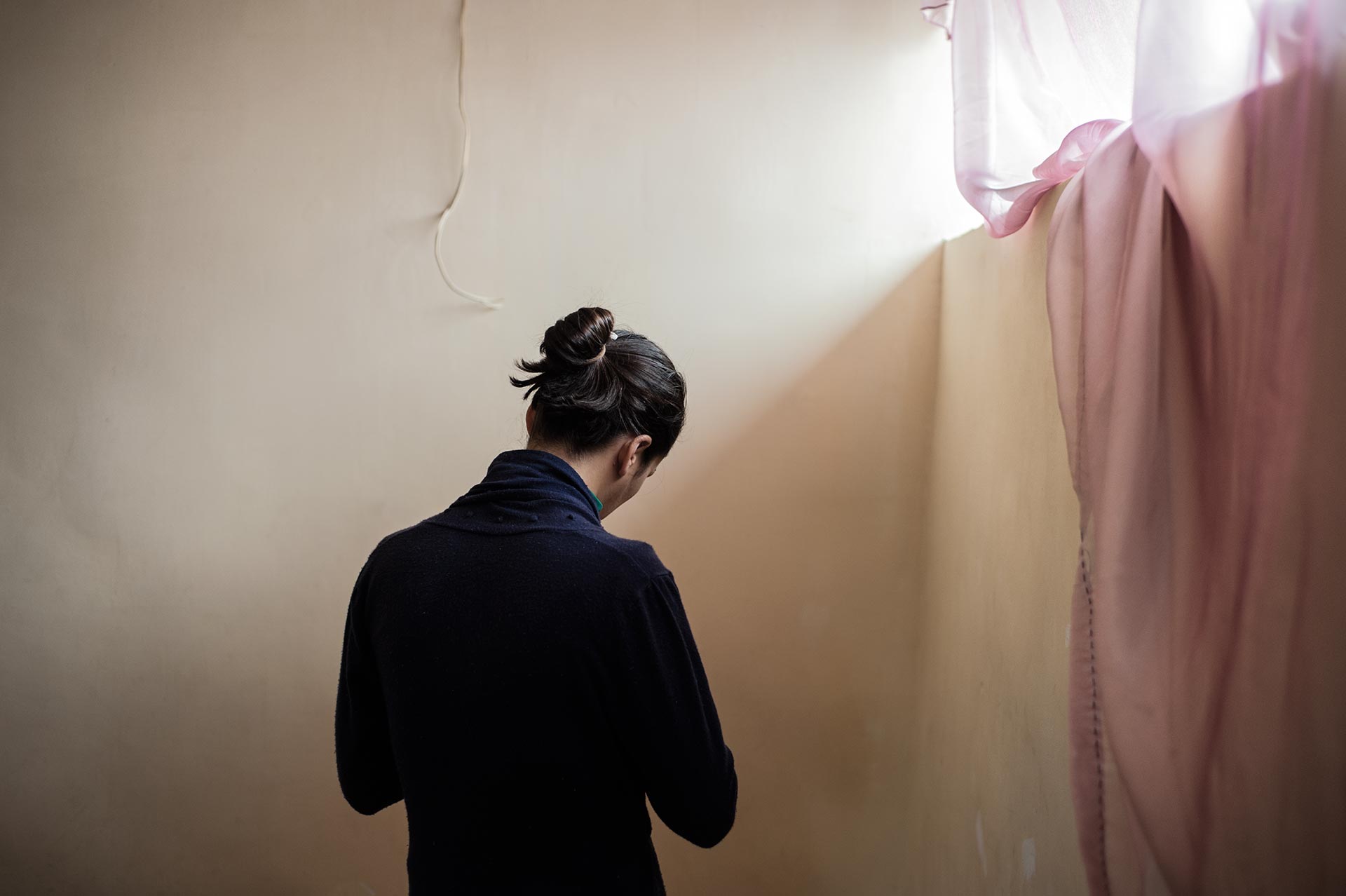 When she got married she was still 18. The marriage was an escape from a difficult life. Her future husband had just returned Russia, from an outgoing work. Though he was much older than she, she thought she would get married, have children, she will struggle and live well.
Among residential houses, parks, and cemeteries is a triplex, multi-storey, giant Soviet structure: the National Center of Oncology named after V.A. Fanarjian.