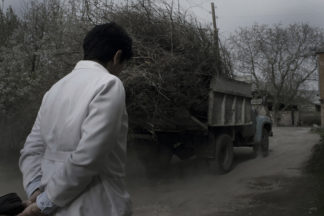 "I haven't had an alternative in the choice of my profession, since I have grown up in a family of doctors and haven't imagined myself in any other profession. I have interacted with patients since childhood; my days have passed in different hospitals. My father was a surgeon, my mother – a specialist of blood.
The wounded heroes live in a different reality. A special department at the Mikaelyan Institute of Surgery reflects that reality. The long corridor leads you to the patient and therapy rooms on both sides where the wounded soldiers are still in hospital bed but with their lives being changed every single day due to the consecutive physical and mental treatment - therapies, exercises, massages, and meeting-discussions.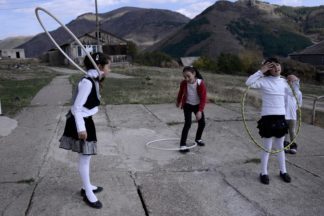 6 regions, 52 schools, 5000 students, 71 teachers. This is the statistics of the program "Teach for Armenia". Every time a first encounter - villages with smoke from the chimneys, mud, moisture,  uncompromising school bell, shaking hands, a coffee table, window panes deprived of paint, equally spread dung. 
The Marionette State Theater - founded in 1987- is operating more than thirty years now. Our theater is a family, we know the difficulties of one another, we are next to each other. It's not us that are good or bad, it's the smallness of the theater. It is a place where people do not demand things which are not possible to fulfil. People just love each other, spend time together.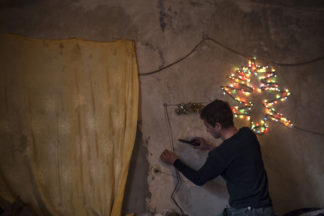 Lyuba (Talita) is one of those women, whom I meet constantly. She works as a cleaner in Abovyan city. One can see her often cleaning our own yard. She is a mother of four. After losing the house of her husband Lyuba has lived in numerous places. The most outstanding of which, where I got acquainted with her and her family, was the "stone house" in an uninhabited field out of Abovyan city.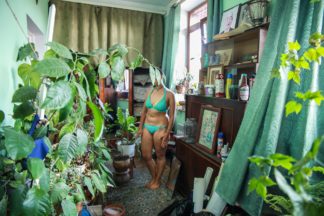 Let's define a country: post-Soviet – which Armenia is; post war - like the one in Nagorno Karabakh that remains unresolved up to now; post traumatic - as after the 1915 Armenian Genocide. Developing. Provincial. In transition. Eastern. European. Small. Riddled with corruption. In love. Sad. Having fun. In a relationship with photography.