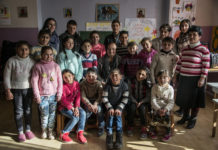 The treatment of the two grandchildren affected by Infantile Cerebral Palsy and the problems of other children having disabilities made Melanya Yepremyan create the center "Astghavard" in Vardenis city in 2003. The center is an NGO for the parents of the children having disabilities, the mission of which is to help children with disabilities and provide the necessary conditions for their integration into the society.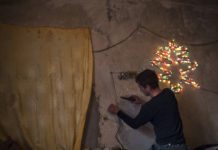 Lyuba (Talita) is one of those women, whom I meet constantly. She works as a cleaner in Abovyan city. One can see her often cleaning our own yard. She is a mother of four. After losing the house of her husband Lyuba has lived in numerous places. The most outstanding of which, where I got acquainted with her and her family, was the "stone house" in an uninhabited field out of Abovyan city.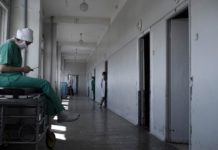 Among residential houses, parks, and cemeteries is a triplex, multi-storey, giant Soviet structure: the National Center of Oncology named after V.A. Fanarjian. Once inside, you find yourself in a classic Soviet medical institution: in cold, narrow, long corridors, where time slows down and in some places, even stops. A space where expectation becomes decisive.